Meet Our Instructors
What sets SkillForge apart from other training companies is the expertise of our instructors.  Each instructor has extensive real-world experience in the subjects they teach, combined with multiple vendor certifications and a passion for sharing their knowledge.  Our trainers are the heart of our company and once you experience a class with one of them, you'll know why.
Jen- Microsoft Office, Microsoft Project, PowerPivot, Crystal Dashboard Design

Jennifer has been a Licensed Master Microsoft Business Applications Instructor and Microsoft Certified Trainer for over 8 years. She specializes in Excel and Access training, Business Productivity, and Business Analysis Tools such as Power Pivot for Excel, Crystal Reports, and Crystal Design Dashboard. Jennifer is passionate about educating and has a unique talent for making complex design and development principals seem "easy" to students from all levels of expertise. She currently teaches Excel, PowerPivot, Access, PowerPoint, Word, Outlook, Project, Visio, Crystal Reports, and Crystal Dashboard Design courses at SkillForge. Her 8 years of experience as a software and training consultant for many large and small companies brings a special and innovative approach to her classes at SkillForge.
---
Dan - .NET, SQL Server, SharePoint, Web Development

Dan is a Microsoft Certified Trainer (MCT), a Microsoft Certified Systems Engineer (MCSE), a Microsoft Certified Database Administrator (MCDBA), and a Microsoft Certified Solution Developer (MCSD). With experience in multiple Microsoft technologies, Dan's experience includes multiple programming languages, database platforms and server technologies. Dan majored in Computer Science Engineering at the University of Texas.
---
Rodney – Project Management, Microsoft Project, Microsoft Office

Rodney is a Project Management Professional (PMP), an active member of the Project Management Institute (PMI) and is also a Microsoft Certified Trainer (MCT), and a Microsoft Certified Learning Consultant (MCLC). Rodney has designed courseware for Microsoft Project, Project Managment Professional and Certified Associate in Project Management courses and holds a Bachelors of Science degree in Business Information Systems.
---
Joel – .NET, XML, Web Development, Crystal Reports, Project Management

Joel is a Microsoft Certified Trainer (MCT), Microsoft Certified Solution Developer (MCSD), and Microsoft Certified Application Developer (MCAD). Joel has been teaching students for over 12 years and has contributed to courseware and eLearning on the subjects of Microsoft Visio, Microsoft SharePoint and Microsoft Office.
---
Edgar – Crystal Reports, SQL Server

Edgar is a Microsoft Certified Systems Engineer (MCSE), Microsoft Certified Database Administrator (MCDBA), and a Microsoft Certified Trainer (MCT). Edgar has been training students in a variety of technologies including SQL Server Database design, Microsoft Visual Studio and Crystal Reports for over 15 years and received his Bachelors of Science from the College of Engineering at Texas A&M University.
---
Ellen – Microsoft Project, Project Server, Project Management

Ellen is the author of "Managing Projects using MS Project 2010 desktop", a contributor to many reference books, and writes a monthly help column for the Microsoft Project User Group. Ellen is also a member of PMI, and holds a PMP (Project Management Professional) certification from the Project Management Institute as well as a MCP, MCITP and MCT (Microsoft Certified Trainer) certifications from Microsoft. She brings a unique combination of instruction, programming and real world experience to her classes as well as process development, implementation, and consulting experience.
---
Donna Lee – Crystal Reports, Crystal Dashboard Design, Microsoft PowerPivot, QlikView, Microsoft Access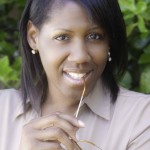 Donna Lee is a Business Objects Crystal Reports Certified Professional and a Microsoft Access Certified Specialist with over 13 years of Crystal Reports training experience. Her goal is to combine her passion for teaching with applications knowledge to train clients on using software to its maximum potential. Donna Lee has also co-authored a Crystal Reports Instructional manual and was a presenter at the 2010 ASUG SAP Business Objects User Conference.
---
Donna – Microsoft Office, Microsoft Project, Crystal Reports, Acrobat, Dreamweaver, Photoshop, InDesign, Captivate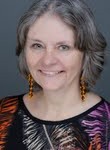 Donna has a Bachelors degree in Computer Science and over 20 years experience in the IT world. She has over 8 years experience teaching and has developed courses. She also has been a programmer, business analyst/tech writer and IT project manager and supervisor. Besides teaching, she now also builds and maintains accessible websites and coaches others on content development. She is always learning about new technologies and loves to share her knowledge with others.
---