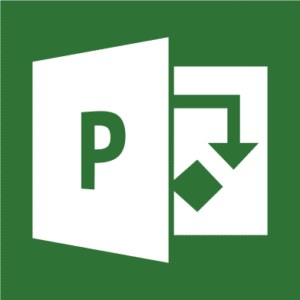 Microsoft Project Training
This Course Covers Version(s): Microsoft Project Standard and Professional 2013, 2016 and 2019. (Does not cover Microsoft Project Online)
Available Delivery Methods
This Microsoft Project training course is designed to show students how to use Microsoft Project to effectively manage projects. The course covers the critical knowledge and skills a project manager, or other individual tasked with managing projects, needs to create a project plan with Microsoft Project and shows students how to utilize Microsoft Project to oversee the planning, execution, monitoring, and controlling phases of their projects. This course will enable students to utilize Microsoft Project to manage projects so that they are completed on time, within budget, and according to scope.
Students will learn how Microsoft Project calculates their project schedule using a project start or end date, task relationships, resource availability and project calendars. Students will also see how to use various views in Microsoft Project, including the Gantt chart view, to analyze the project progress. This course also shows students how to share the project plan with others who may not have Microsoft Project installed and how to create a Project template to speed the creation of future projects.
Upon successful completion of this course, students will be able to:
Identify project management concepts and navigate the Microsoft Project environment
Create and define a new project plan
Create and organize tasks
Manage resources in a project plan
Finalize a project plan
Update a project plan to reflect progress as you execute the project
Monitor project progress in the project plan
Adjust the project plan to control constraints
Create project reports to share a project's status
Customize project settings and share customizations with other projects
Introduction to Microsoft Project

A Quick Review of Project Management Concepts and Terms
Understanding the Microsoft Project Interface
Setting Common Options in Project
Navigating Between Project Views

Starting a New Project

Using Project Templates or Starting a Blank Project
Setting the Start or End Date of the Project
Create and Apply a Project Calendar

Working with Tasks

Inserting and Modifying Tasks
Linking Tasks and Setting Task Relationships
Inserting Summary Tasks and Milestones
Choosing Manual versus Auto Scheduling

Creating and Assigning Resources

Adding Resources
Working with the Resource Calendar
Connecting Resources to Tasks

Finalizing the Project Plan

Working with the Critical Path
Setting a Project Baseline
Sharing and Exporting the Project Plan

Tracking Project Progress

Updating Task Progress
Using Progress Lines
Modifying Views to Display Progress

Modifying the Project Schedule

Rescheduling Tasks
Editing the Task List Options
Working with Multiple Baselines

Working with Views

Creating and Using Custom Views
Using the Network Diagram View
Displaying and Modifying the Timeline

Working with Reports

Using Standard Reports
Creating Custom Reports
Using Visual Reports

Using Additional Features

Using Custom, Lookup and Formula Fields
Using the Organizer
Creating a Project Template
Using Master Projects and Sub Projects
To ensure success in this class, students should have some familiarity with planning projects as well as how to navigate in a Windows environment.
Live, Instructor-Led Online Class for INDIVIDUALS
Live, Instructor-Led Online or Onsite Class for GROUPS