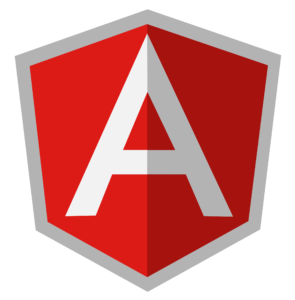 Angular Training
This Course Covers Version(s): Angular 10
Available Delivery Methods
In this hands-on Angular Training course, students will obtain the foundation to get up and running with the latest version of Angular. Students will begin by learning about TypeScript - the language used in Angular. Students will then move on to create their first app, use the built-in components of Angular and then begin creating their own components. Next, the course moves onto intermediate concepts like using forms, APIs, routing to different pages and using Dependency Injection to organize code. In addition, students will learn how to test and deploy their Angular applications. This course is up-to-date through Angular 10.
After successful completion of this course, students will be able to:
Use the TypeScript language
Use Built-in Directives
Create Forms in Angular
Understand and use HTTP and APIs
Understand and use Routing
Understand and use Dependency Injection
Create Advanced Components
Test an Angular application
Deploy an Angular application
Introduction to TypeScript

Installing TypeScript and RxJS
TypeScript Overview

Creating a New Angular Project

Installing the Angular CLI
Creating a New Angular Project
Opening the New Angular Project
Reviewing the Default Angular Project Structure

Running Your Project

Running Your Angular Project
Making Changes to Your Angular Project

Using a CSS Framework

Installing a CSS Framework
Stopping and Restaring the Build and Web Server
Verify Styles are Working in Your Angular Application

Your First Component

Creating a Feature Module
Creating a Component

Creating Data Structures

Create a Model or Entity Object
Add Data
Displaying Data

Passing Data into a Component

Creating a Presentation Component
Passing Data into the Presentation Component

Looping Over Data

Using ngFor to Loop Over Data
Using Interpolation
Using Property Binding to Display Data

Formatting Data for Display

Using Built-in Pipes to Format Data
Using the Built-in Currency Pipe

More Reusable Components

Creating a Presentation Component for Each Project
Passing a Project into the Presentation Component

Responding to an Event

Using Event Binding
Responding to User Events

Create a Form to Edit Your Data

Creating a Form to Edit Data
Creating a Form Component
Rendering a Form Component
Styling a Form Component

Communicating from Child to Parent Component

Creating Custom Events in the Child Component
Listening for Custom Events in the Parent Component

Hiding and Showing Components

Using ngIf
Hide or Show a Component

Preventing a Page Refresh

Subscribe to an Event Handler
Implement and Event Handler Method

More Component Communication

Create a Custom Event in a Child Form Component
Listen for the Custom Event in a Parent Form Component

Form Binding

Creating Reactive Binding
Testing Form Binding

Saving Form Values

Using Events to Save Form Values
Testing Your Form

Validating Form Values

Add Validation Functions to Controls
Display Validation Messages
Test Form Validation

Refactoring Code

Refactoring the Form Validation Code

Services & Dependency Injection

Create a Service
Inject a Service into a Component

Setup Backend REST API

Install the Backend REST API Server
Create Custom npm Script to Run the json Server
Start the REST API Server

HTTP GET

Load Data from the REST API
Inject the HTTPService and Make a Get Request

HTTP Error Handling

Handle a HTTP Error
Translate HTTP Errors to User-friendly Errors
Display Error Messages

HTTP PUT

Communicate with the REST API to Update Data

Showing a Loading Indicator

Show a Loading Indicator During HTTP Requests

Router Navigation

Create a Home Module and Route to it
Add a Navigation Menu

Route Parameters

Use Parameters to Navigate Routes

Custom Pipes

Create a Custom Pipe
Format Data using a Custom Pipe

Build & Deploy

Build an Angular Application
Deploy an Angular Application to a Web Server
Students should have a familiarity with basic application development concepts.
Live, Instructor-Led Online Class for INDIVIDUALS
Live, Instructor-Led Online or Onsite Class for GROUPS