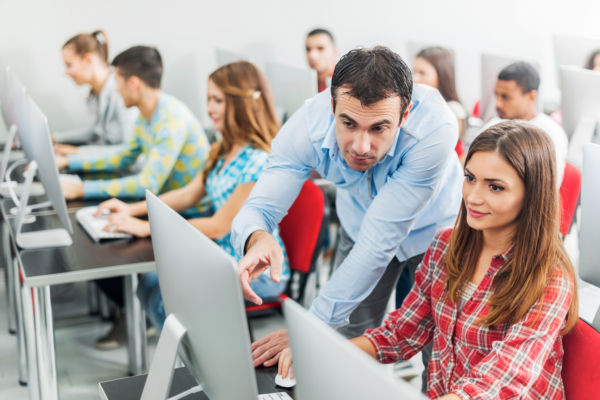 SkillForge is a different kind of training company. Based just outside of Chicago, we deliver training to companies, institutions and individuals across North America. We believe that learning requires interaction and participation (you can't ask questions when you're watching a video!) We also believe that much of what a student learns happens after class is over – when they try out what they've learned in real-world situations. So in all of our classes, whether online or in-person, students always have access to an instructor – both during and after class. Our instructors are experts in their field with years of hands-on experience and multiple certifications in the subjects they teach. They have delivered training for many of the companies in the Fortune 500 and consistently receive outstanding ratings from their students.
What Our Students Say
I had a wonderful experience in the class. I had no experience with Crystal Reports at the beginning of the week and now I feel comfortable enough to create basic to intermediate reports all on my own. Joel was a wonderful instructor and provide real life feedback and training to better assist me with learning the new skills.
With a low student/instructor ratio, I felt more like I was working with a personal tutor than just one of many in a large class. The instructor was super knowledgeable and personable. The entire class was very useful and enjoyable. This class was a very valuable use of my time.
I learned a ton of information in two days, and appreciated our instructor's enthusiasm for the program as well as his ability to answer questions clearly and offer examples. I asked a question that he did not know the answer to, and he did some research at the break and came back with a solution. I can visualize how my office could use Microsoft Project to more effectively manage projects, and I look forward to trying out the tools and shortcuts I've learned in class.
This was a very thorough class and the instructor was extremely knowledgeable and easy to follow. He was able to answer all my questions and provide relevant examples. I would highly recommend.
I really enjoyed the Microsoft Access class. It was very informative and It was very easy to understand. It was great that it was a live instructor and Seth was able to answer questions on the spot. Seth was an awesome trainer and would highly recommend him!