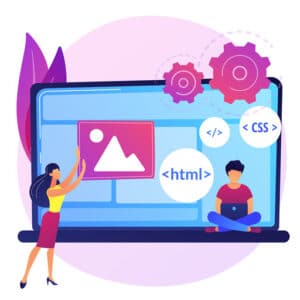 HTML5 and CSS3 Training
This Course Covers Version(s): HTML5 and CSS3. PC and Mac.
Available Delivery Methods
This HTML5 and CSS3 Training course is intended for students new to web development with HTML5 and CSS3. Students will be introduced to basic web page development using HTML5, how to structure content on a web page, how to apply styles to a web page using Cascading Style Sheets (CSS3), how to work with tables in HTML5 and how to enable navigation within a website. In addition, students will learn how to test CSS, create CSS menus, incorporate multimedia and create advanced forms.
Upon successful completion of this course, students will be able to:
Create a basic web page
Structure content
Apply styles
Work with tables
Navigate a website
Create web page layouts
Manage CSS
Test a website
Create advanced navigation
Incorporate metacontent and multimedia
Create basic forms
Creating a Basic Web Page

Describe the Basic Concepts of the Web
Create a Basic Web Page
Format a Web Page
Create Lists

Structuring Content

Create Headers and Footers
Categorize Text

Applying Styles Using CSS

Enhance Text
Format Lists
Modify the Page Background
Apply Background Properties to Images

Working with Tables

Create a Table
Modify a Table Structure
Format a Table Using CSS

Navigating a Website

Create Links
Create Image and Email Links
Format Links Using CSS

Creating Web Page Layouts

Group Content
Create Box Layouts
Create Multi-Column Layouts

Managing CSS

Apply Advanced CSS Selectors
Create an External CSS
Apply Browser-Specific CSS Code

Testing a Website
Creating Advanced Navigation

Create CSS-Based Menus
Incorporate Images in CSS-Based Menus
Create Image Maps

Incorporating Metacontent and Multimedia

Define Metacontent
Embed Media Using Plug-Ins
Add Audio and Video

Creating Basic Forms

Create a Form with Basic Form Elements
Add Advanced Form Elements
Submit Forms
Students should have basic knowledge of using a computer and navigating the internet.
Live, Instructor-Led Online Class for INDIVIDUALS
Live, Instructor-Led Online or Onsite Class for GROUPS