With the increasing importance on business intelligence tools in today's business environment, it's important to know the difference between products. Especially because many product vary widely in price, but can sometimes offer similar functionality. For instance, two popular BI tools, Tableau and PowerPivot (from Microsoft) have many comparable features but one (depending on the version and functionality you need) is free (that would be PowerPivot.) While the other, Tableau can cost in the thousands of dollars – again, depending on the version and functionality you need.
Luckily, there are several great sites that have compared PowerPivot and Tableau and provide a great overview of the difference between the two in terms of versions and funcationality. If you're considering a BI tool for your organization and PowerPivot and Tableau are on your list, check out these sites to compare the two:
Microsoft PowerPivot vs. Tableau (link from SQLMag.com)
Tableau vs. Power Pivot Part 1: Basic Functionality (link from breaking-bi.blogspot.com)
Tableau vs. Power Pivot: Basic Charting (link from breaking-bi.blogspot.com)
Tableau vs. Power Pivot: Basic Data Modeling (link from breaking-bi.blogspot.com)
Tableau vs. Power Pivot: KPIs (link from breaking-bi.blogspot.com)
If you've ever inherited a database someone else created in Microsoft Access you may have run across the dreaded "hidden-table" scenario. This is when the original developer of the database has hidden (probably in an effort to keep anyone from disturbing them) the source tables that contain your data from the Navigation Pane in Microsoft Access. You'll realize this has happened, typically, because you'll go to create a query and you'll see a tables or tables as being available to include in your query, but strangely, you don't see those same tables listed in the Navigation Pane in Access. To fix this problem in Microsoft Access 2010 you can:
Right-click on the title of the Navigation Pane (It probably displays the words "All Access Objects" but may say "Tables" or "Queries," etc. if you have changed your Navigation Pane View.

Click on "Navigation Options" from the shorcut menu.
In the Navigation Options dialog box, check the option to "Show Hidden Objects"

The hidden Access tables should now appear, but are "grayed out."  You can still open them, but to unhide them permanently, right-click on the table you want to unhide and select "Unhide in this Group"

In this free Microsoft Access tutorial, you'll see how to link tables in a Microsoft Access 2010 Query. You'll also learn the difference between inner joins, left outer joins and right outer joins. Learn more about Microsoft Access in our Microsoft Access Training courses.
In this free recorded webinar, SkillForge instructor Mark highlights the new features in Adobe InDesign CC. Learn more about InDesign in our InDesign Training courses.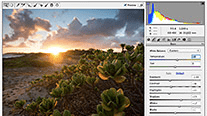 Adobe Photoshop CC, Dreamweaver CC and InDesign CC are part of Creative Cloud™. In our free webinar series, you will learn some of new features in each of these products. You'll also learn how Creative Cloud enables you to have access to all the latest updates and future releases the moment they're available. Attend these free webinars to see some of the dozens of new features in Adobe Photoshop CC, Adobe Dreamweaver CC and Adobe InDesign CC and learn more about how Creative Cloud is changing the way Adobe updates and releases software products! Visit Free Adobe CC Webinars to learn more and register!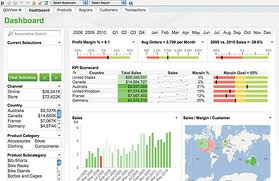 SkillForge is happy to announce QlikView Training – offered both as live, onsite classes and live, online classes. Business Intelligence is a major area of interest to most companies these days. With data stored in multiple different sources (mainframes, client server databases, etc.) – the idea of a simple "dashboard" for executives and managers to quickly analyze key performance indicators is very attractive. There are several tools in the market that can assist in building these dashboards, including Crystal Dashboard Design, SharePoint and QlikView.
From Wikipedia:
QlikView can be used for all types of reporting, forecasting, and general data analysis of virtually any type of information (e.g., GA, AR, AP, sales, inventory, estimates, trends, etc.). And because it allows end users to interact with the data, QlikView (despite its categorization as business software) can also be used in any field where real-time data analysis is needed (e.g., science, engineering, academic research, art, etc.). QlikView can be deployed on premise, cloud servers, laptops, mobile devices like iPhones and iPads, and for single users to large enterprises.
If you want to learn QlikView check out our QlikView 11 for Developers Training course.

This Adobe Captivate tutorial shows how to create a quiz in Adobe Captivate 6. You will see how to add a question slide to a Captivate project and how to track a user's success or failure. In addition you will see how to use multiple choice and true/false questions in an Adobe Captivate quiz. This tutorial is from our live, instructor-led Adobe Captivate 6 Training course.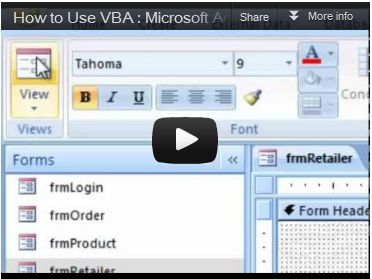 In this Microsoft Access Tutorial, you'll see how to begin using VBA in Microsoft Access 2007. The basic concepts of objects, properties methods and events are explained and then you will see how to attach VBA code to the load event of a Microsoft Access Form and to the click event of a Command Button on a form. This tutorial is from our live, instructor-led online course: Microsoft Access 2007 VBA Training course. To learn more, visit our Microsoft Access Courses Page.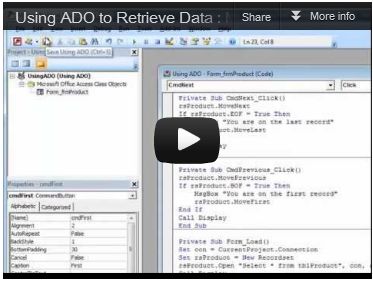 In this Microsoft Access Tutorial you'll see how to connect to a database using ADO Connection, Command and Recordset objects in VBA code, how to populate text boxes from fields in the data retrieved, and how to create command buttons that use ADO Recordset methods to allow the user to move throughout the data. This content is from our live, instructor-led online MIcrosoft Access 2007 VBA Training course. To learn more, visit our Microsoft Access Courses Page.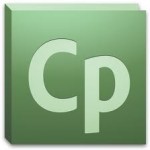 Adobe Captivate allows you to quickly create software demonstrations, interactive simulations, branching scenarios, and quizzes without programming. The functionality in Captivate 5 (and now the newly released Captivate 6 – which you can try for free using the Captivate 6 free trial) helps you to go beyond boring screen captures or monotonous eLearning by using interactive and engaging features. And once you've created your content, you can easily integrate it with your other eLearning applications and SCORM and AICC compliant Learning Management Systems (LMS) to deliver content to your users.
If you're not familiar with using screen capture or eLearning creation tools, Captivate can be a little intimidating at first. We've compiled a set of free resources to help you learn Adobe Captivate.  Or, if you're someone who learns better in a structured learning environment, check out our Captivate 5 Training and Captivate 6 Training courses which are hands-on classes led by a live instructor.
Getting Started with Captivate
Below are free tutorials, articles and other resources to help you get started using Adobe Captivate:
Adobe Captivate Tutorials – Official tutorials from Adobe on creating basic and advanced projects using Captivate.
eLearning Examples using Captivate – Examples of eLearning created using Adobe Captivate, Adobe Presenter and Adobe eLearning Suite. Examples include scenario based training, process training and application training.
Using Captivate 5 and 5.5 – A printable PDF guide to using the features of Captivate 5 and 5.5
Recording and Publishing Software Simulations using Captivate – A printable PDF guide to recording software simulations.
Creating Quizzes with Captivate – A printable, step-by-step guide to creating quizzes in Captivate.
Adding Text Captions in Captivate – Video tutorial describing different options for adding text captions in Captivate.
Official Captivate YouTube Channel – Tutorials from the Adobe team on using basic and advanced features of Captivate.
Official Captivate Forums – Post questions and get help from other Captivate users and the Adobe team.
Captivate Widget Exchange – Download pre-built widgets for a variety of uses, including Captivate Jeopardy games, timers, special effects like corner page turns and much more.
How to Configure Captivate for LMS – video tutorial on integrating Captivate projects with a SCORM-based LMS.
How to Recover a Captivate Project – steps for recovering a Captivate Project that has been corrupted or otherwise can't be opened.
Captivate LMS Compatibility Guide – information on Captivate compatibility with many different LMS including Saba, Moodle and Blackboard.
Adobe TV eLearning Channel – videos covering creating and publishing eLearning content using Adobe tools.
Using Advanced Action in Captivate – articles on using Advanced Actions to create complex interactions in Captivate.