Admit it; you've done this more than once.  You open an Office application like Word or Excel and type out your next great novel or number-crunching masterpiece.  Then, in a state of haste, you start closing windows and accidentally close the one window you intended to leave open.  One second later you realize, this was the one windows you shouldn't have closed.  All is lost… or is it?
A common complaint about Power Pivot KPI icons is that it seems no matter which set of icons you select, it only shows the standard Red-Yellow-Green circle icons.
If you have worked with QlikView and encountered the error message "Allocated Memory Exceeded", there could be numerous reasons for this message.  You may have a quite a quest in store for yourself to figure out what the issue is.  But there's quick and easy thing to check that may just be the reason for your plight.
If you have been writing expressions, one of the primary culplits for generating this memory error is a simple syntax error with your expression.
Here's just such a scenerio:  You have created a fantastic pie chart and wish to add some intelligence to the chart.
If you scan documents from a network scanner (like the giant printer down the hall) and have the scan sent to your email, you are probably less than thrilled with the name that the scanner gives the file.  The name is usually something generic and uninformative like "Scan0001.pdf" or a combination of the date and the time like "07182015-100855.pdf".

This tutorial applies to PowerPoint 2013, but several earlier versions of PowerPoint possess the same abilities.  The exact steps and options will vary slightly from version to version.
Showing your PowerPoint masterpiece can be thrilling, but what if you want to reach a wider audience?  How can we take our presentation from the confines of the boardroom (or is that bored room?) and set it free so the world can bask in its glory?
Very easily; we convert it into a video.
In this tutorial, we discover a feature introduced in PowerPoint 2010 which allows you to take your slides and encode them to a video that can be loaded to your corporate network for on-demand viewing through an intranet portal, or posted to a more globally accessible site such as YouTube.
Have you ever been looking at your scripts in QlikView and thought to yourself, "What do all these different colors represent?"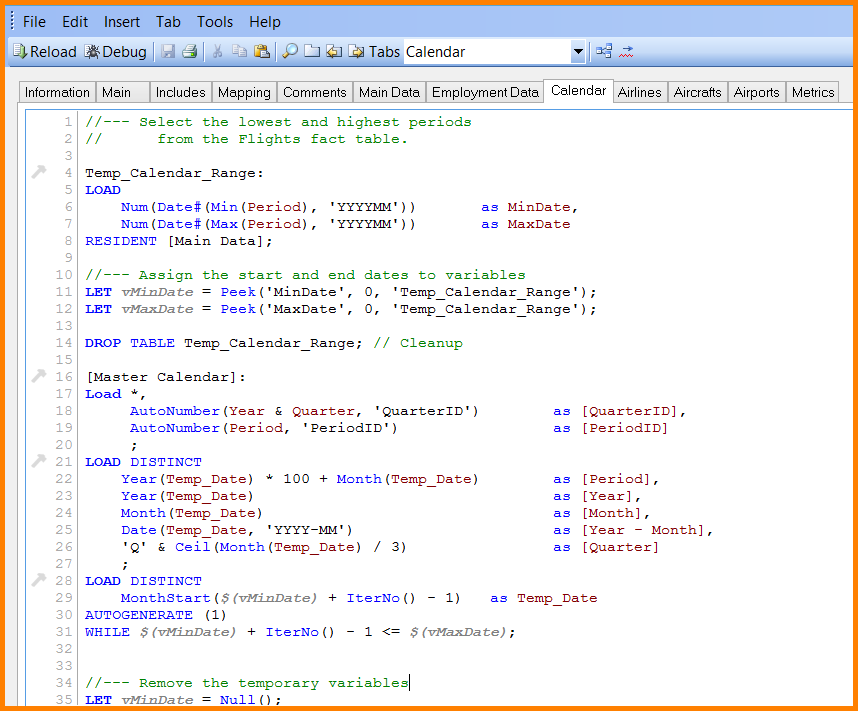 Well, puzzle yourself no further.  I am here to explain what all of these colors are trying to say and then show you how to change them if you have your own color preferences.
Admit it, you've used Excel functions without any idea how they work.  Someone said, "Click here for this.  Click here for that." You've dutifully followed orders, blindly clicking on cells with no real clue as to why.
It's time to lift the veil of mystery and understand why these functions are so demanding of such data.
Here is just one of many options for understanding function logic:
This first part has nothing to do with obtaining function information, but it's a great time saving trick.  If you like to type your functions directly in the cell; press your EQUAL button [=] and start typing the first few letters of the function name.  As you type, Excel will begin to AutoComplete the function's name. Read the rest of this entry »
Let's set the stage:
You receive a file from your co-worker where data has been arranged into multiple columns to create a table-like format.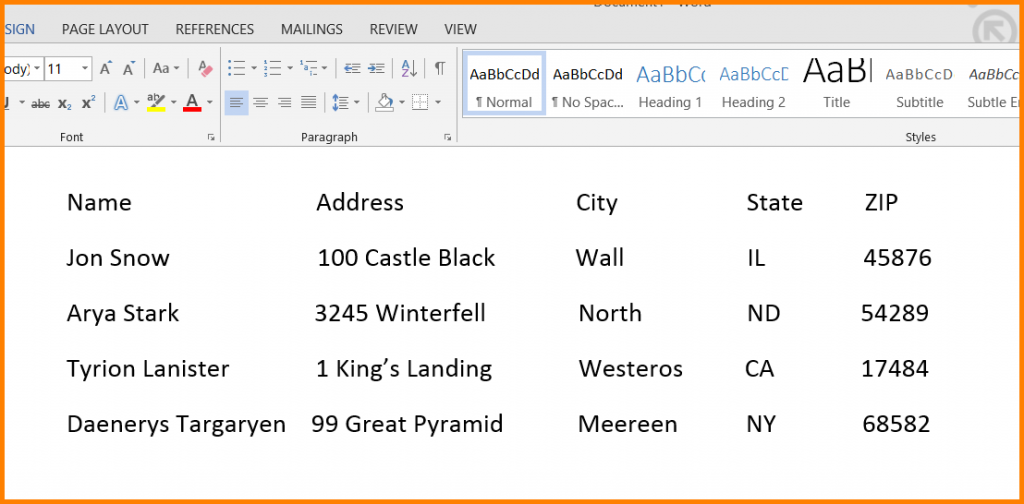 Upon careful examination, you notice that the column alignment is just a little bit off.  To discover the cause you press your Show /Hide button in Word to reveal the formatting codes. Read the rest of this entry »
If you are new to Excel, you no doubt have already discovered the need to take a series of numbers created by formulas and convert them to fixed values.  In other words, replace the questions with the answers.  With no idea how to accomplish this, beginners usually spend great stretches of time retyping the numbers into the answer cells to make them "permanent".
Eventually, someone who feels your pain turns you on to the technique of highlighting all of your formula cells, clicking Copy, then in the same cells clicking Paste Special…, Paste Link.
You could now not be more ecstatic.  "This is going to save me sooooo much time", you say to yourself.
Well, guess what.  There's an even FASTER way to accomplish this task.  Try this out: Read the rest of this entry »
In our recent free webinar, SkillForge instructor Bryon Smedley shows all of the cool things you can do with Pivot Tables in Microsoft Excel. If you're not using them already, you can learn all about them in our Microsoft Excel Pivot Table Training Class!