In this Microsoft Excel PowerPivot tutorial, you'll see how to use Microsoft Excel PowerPivot to import data from multiple data sources, link the data based on common fields and finally create a PivotTable and PivotChart to quickly analyze the data. This content is from our live, instructor-led Microsoft PowerPivot Training class.
In this Microsoft Excel tutorial, you'll see how to format cells in Microsoft Excel using the Format Painter tool. Learn more about Microsoft Excel in our Microsoft Excel Training courses.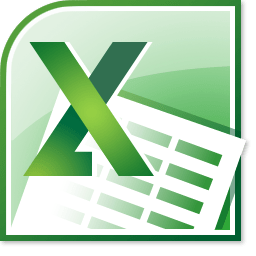 Keyboard shortcuts may seem like a throwback to the olden days, but they can seriously ramp up your productivity once you start using them. Especially for tasks you do on a repeated basis.
Here are some of the most common Microsoft Excel keyboard shortcuts.
F7 – Check spelling
F11 – Insert a chart
F12 – Save As
CTRL+O – File Open
CTRL+N – File New
CTRL+P – Print
CTRL+; – Insert today's date
CTRL+H – Find and replace
ALT+ENTER – Start a new line in the same cell
CTRL + HOME – Move to cell A1
CTRL+END – Move to the last cell/column in the worksheet
HOME – Move to the first cell in the current row
CTRL+SHIFT+~ – Apply the general number format
CTRL+SHIFT+!  - Apply the number format
CTRL+SHIFT+% – Apply percentage format
CTRL+SHIFT+# – Apply date format
CTRL+SHIFT+$ – Apply currency format
If your company uses Google AdWords to advertise your services or products and you logged in to your Google AdWords account today, you might have noticed a new option. With a tongue-in-cheek message "Let your ads take flight with AdBirds…" a link will take you to the following page, which promises to take your campaign to "new heights by placing ads on real birds."  Guess we'll have to add that topic to our Google AdWords Training Course! Funny stuff Google!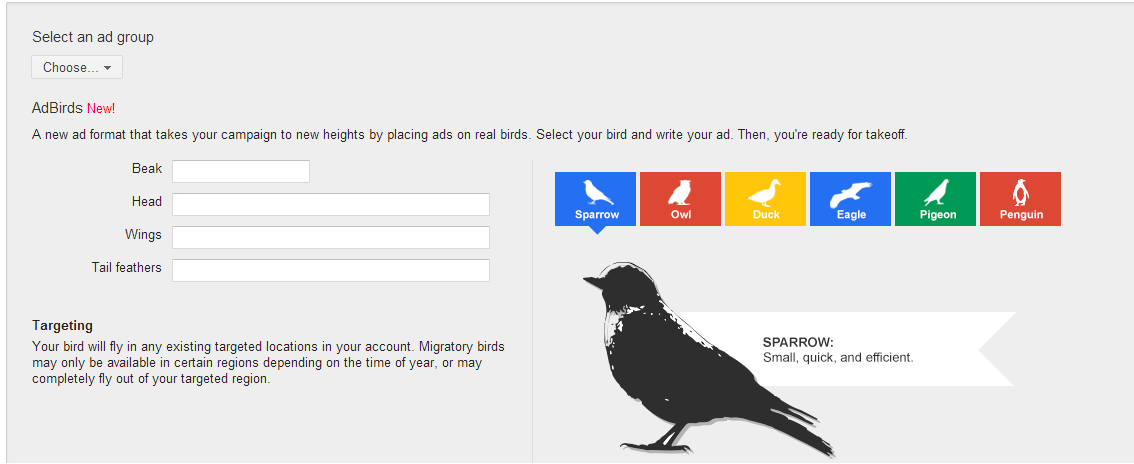 With the increasing importance on business intelligence tools in today's business environment, it's important to know the difference between products. Especially because many product vary widely in price, but can sometimes offer similar functionality. For instance, two popular BI tools, Tableau and PowerPivot (from Microsoft) have many comparable features but one (depending on the version and functionality you need) is free (that would be PowerPivot.) While the other, Tableau can cost in the thousands of dollars – again, depending on the version and functionality you need.
Luckily, there are several great sites that have compared PowerPivot and Tableau and provide a great overview of the difference between the two in terms of versions and funcationality. If you're considering a BI tool for your organization and PowerPivot and Tableau are on your list, check out these sites to compare the two:
Microsoft PowerPivot vs. Tableau (link from SQLMag.com)
Tableau vs. Power Pivot Part 1: Basic Functionality (link from breaking-bi.blogspot.com)
Tableau vs. Power Pivot: Basic Charting (link from breaking-bi.blogspot.com)
Tableau vs. Power Pivot: Basic Data Modeling (link from breaking-bi.blogspot.com)
Tableau vs. Power Pivot: KPIs (link from breaking-bi.blogspot.com)
If you've ever inherited a database someone else created in Microsoft Access you may have run across the dreaded "hidden-table" scenario. This is when the original developer of the database has hidden (probably in an effort to keep anyone from disturbing them) the source tables that contain your data from the Navigation Pane in Microsoft Access. You'll realize this has happened, typically, because you'll go to create a query and you'll see a tables or tables as being available to include in your query, but strangely, you don't see those same tables listed in the Navigation Pane in Access. To fix this problem in Microsoft Access 2010 you can:
Right-click on the title of the Navigation Pane (It probably displays the words "All Access Objects" but may say "Tables" or "Queries," etc. if you have changed your Navigation Pane View.

Click on "Navigation Options" from the shorcut menu.
In the Navigation Options dialog box, check the option to "Show Hidden Objects"

The hidden Access tables should now appear, but are "grayed out."  You can still open them, but to unhide them permanently, right-click on the table you want to unhide and select "Unhide in this Group"

In this free Microsoft Access tutorial, you'll see how to link tables in a Microsoft Access 2010 Query. You'll also learn the difference between inner joins, left outer joins and right outer joins. Learn more about Microsoft Access in our Microsoft Access Training courses.
In this free recorded webinar, SkillForge instructor Mark highlights the new features in Adobe InDesign CC. Learn more about InDesign in our InDesign Training courses.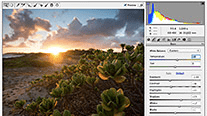 Adobe Photoshop CC, Dreamweaver CC and InDesign CC are part of Creative Cloud™. In our free webinar series, you will learn some of new features in each of these products. You'll also learn how Creative Cloud enables you to have access to all the latest updates and future releases the moment they're available. Attend these free webinars to see some of the dozens of new features in Adobe Photoshop CC, Adobe Dreamweaver CC and Adobe InDesign CC and learn more about how Creative Cloud is changing the way Adobe updates and releases software products! Visit Free Adobe CC Webinars to learn more and register!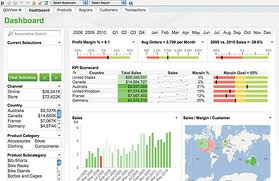 SkillForge is happy to announce QlikView Training – offered both as live, onsite classes and live, online classes. Business Intelligence is a major area of interest to most companies these days. With data stored in multiple different sources (mainframes, client server databases, etc.) – the idea of a simple "dashboard" for executives and managers to quickly analyze key performance indicators is very attractive. There are several tools in the market that can assist in building these dashboards, including Crystal Dashboard Design, SharePoint and QlikView.
From Wikipedia:
QlikView can be used for all types of reporting, forecasting, and general data analysis of virtually any type of information (e.g., GA, AR, AP, sales, inventory, estimates, trends, etc.). And because it allows end users to interact with the data, QlikView (despite its categorization as business software) can also be used in any field where real-time data analysis is needed (e.g., science, engineering, academic research, art, etc.). QlikView can be deployed on premise, cloud servers, laptops, mobile devices like iPhones and iPads, and for single users to large enterprises.
If you want to learn QlikView check out our QlikView 11 for Developers Training course.