Adobe Animate CC, Coming Soon to the Creative Cloud
Adobe, Animate CC, Flash Professional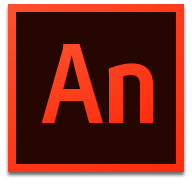 From its creation at FutureWave to Macromedia to Adobe, Flash Professional has given us 20 years of animation and video for the web. The development of HTML5 and the proliferation of mobile devices has lead Adobe to retool the application to better serve our needs. No longer a tool to output just SWF files, but also HTML5, and JavaScript based animations using Canvas, Adobe has decided a new name will better represent its purpose and position. Beginning with the early 2016 release Flash Professional will be renamed Adobe Animate CC.
It will continue to support SWF and AIR applications, and also will include the ability to output animations in any web based format including SVG (via extensions).
Adobe Animate CC will offer:
New vector art brushes
Improved pencils
360 degree rotation of the canvas
Controlling audio syncing without coding
Color tagging for quick updating throughout a project
Access to Adobe Stock images, illustrations, and vector graphics
CreativeSync integration with CC Libraries
Support for 4K+ video export
Support for .OAM files
When it becomes available through the Creative Cloud application it will be listed as Adobe Animate CC. After you download it you will find it among you applications as Adobe Animate CC 2015.
The future of web animation looks bright and with this new release Adobe Animate CC is poised to continue the legacy that was Flash Professional.