Adobe InDesign CC 2015.2; Start Workspace
Adobe, InDesign
Start and Recent files workspace
After installing the November update to InDesign CC 2015 the first thing (actually the second, because the first is the new splash screen) you will notice is a new default workspace.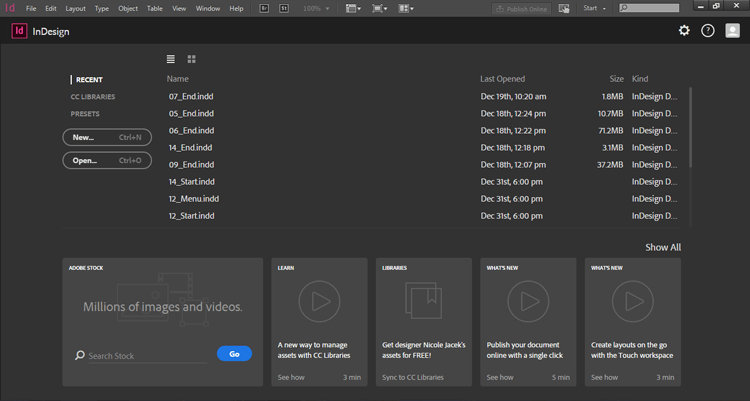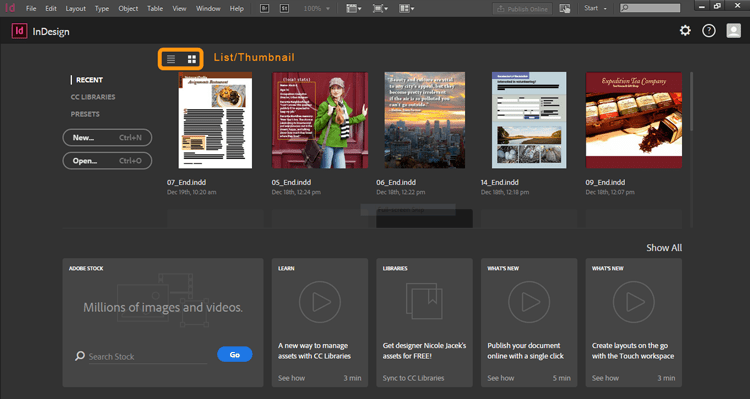 The new Start workspace provides access to recent files, libraries, presets, open, new tutorials, Adobe stock photos and syncing to CC libraries. It can be set up in list view, which is its default, or thumbnail view. It displays by default when you launch InDesign or when no files are open.
There are two ways to dismiss the Start workspace. You can change the workspace to something other than Start using Window > Workspace in the menu or using the workspace drop-down in the Application bar. You can also select Edit > Preferences > General in the menu and deselect "Show 'Start' Workspace When No Documents Are Open" to turn it off.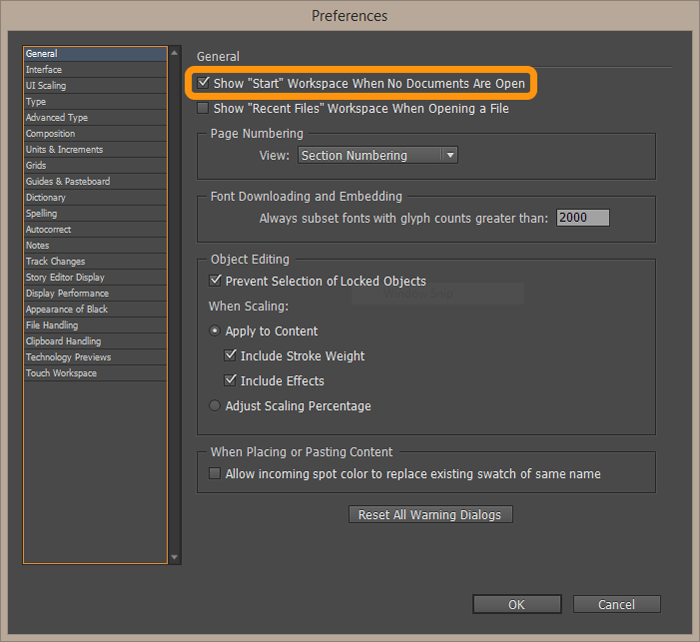 This new workspace also offers our first glimpse into the further usage of flat controls. The New and Open buttons appear to be nothing more than rounded rectangles surrounding the label in the center. There is a subtle mouse-over effect to indicate it is a clickable control. This theme is carried out throughout many of the interface windows.