Adobe InDesign CC 2015.4; Library Filtering
Adobe, InDesign
Using InDesign to create your publication is making your life so much easier.
The photo shoot for your upcoming article went well.
Then you realize in all the pictures taken there is one shot that didn't happen. Timing, lighting, location…whatever it was, the image isn't there.
Thankfully, the Creative Cloud includes Adobe Stock images. All that is necessary is opening InDesign's CC Library Panel. It can be found in every Workspace except Printing and Proofing and even then can be opened by choosing Window > CC Libraries in the menu bar.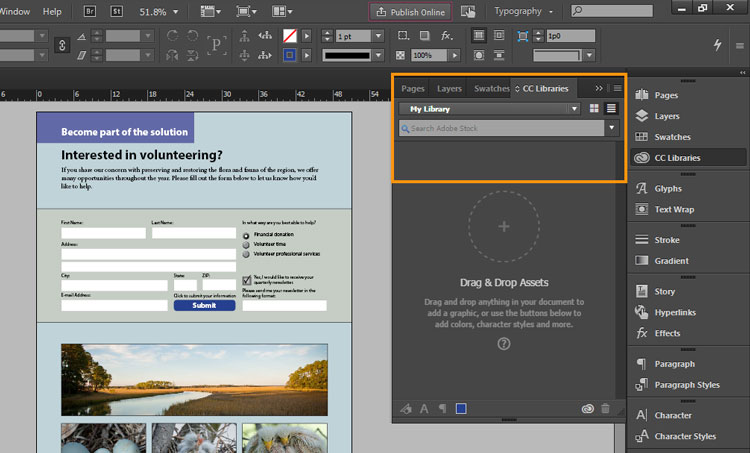 Once open, the Library Panel offers a search option at the very top.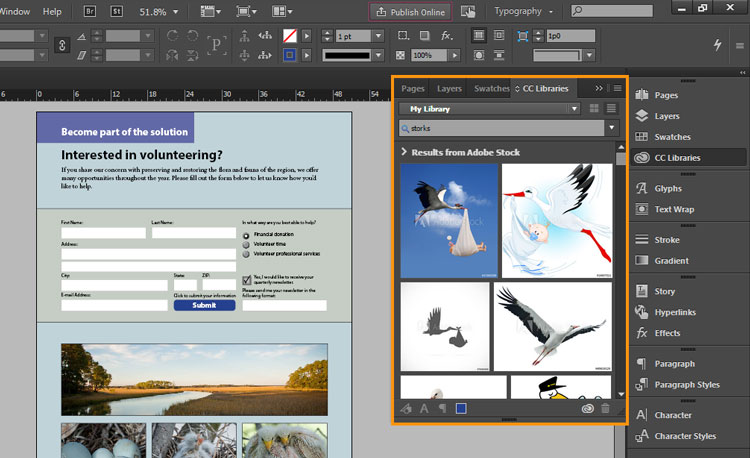 Typing in a search term or phrase will return hundreds of results from Adobe Stock's photos, illustrations, vectors, and videos. It certainly would be nice if I could narrow the results down to include only photos and vectors.
New to the June 2016 release of InDesign that request has been fulfilled. Immediately below the search bar you will now find a "Results from Adobe Stock" option with a spinner to the left that lets you expand your search choices to include four filters; photos, illustrations, vectors, and videos.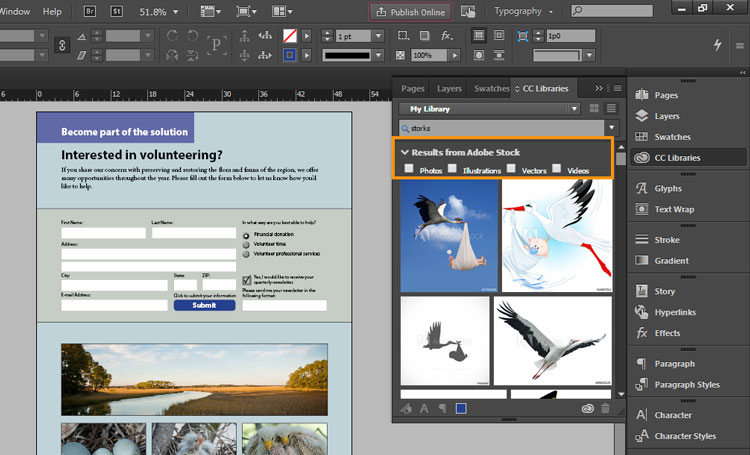 Checking the appropriate boxes will immediately narrow your search down to only photos, and vectors in our case. Less hunting, less work equals a more productive you.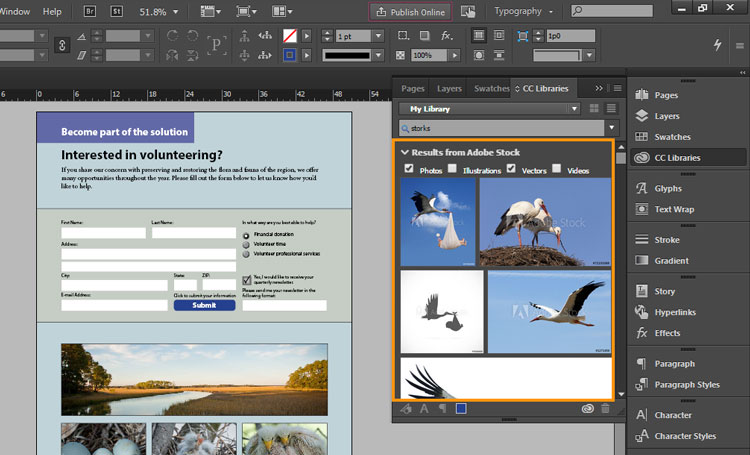 Oh, by the way, even though this article is about InDesign this new search filter is also available in Photoshop, Illustrator, Animate, and Dreamweaver. Enjoy!