Adobe Photoshop CC 2015.1; What's New Part 2
Adobe, Photoshop
Part 2:
Customizable Toolbar

The toolbar has been a part of Photoshop dating all the way back to version 1.0, released for the Mac in 1990. It has gone through a variety of changes over the past 25 years, most of them involving arrangement of tools and the addition of new tools.
In the first nine versions the toolbar was a two column layout, period. Then with the release of Photoshop CS 3 they added the ability to toggle between a one column and a two column layout.
The latest release, Photoshop CC 2015.1, has added a new, fascinating option; customizing the toolbar.
Either from the edit menu…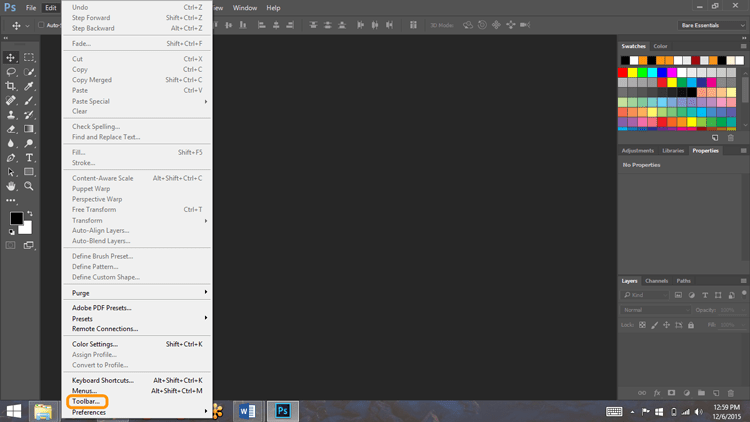 or using the newly added Edit toolbar button, which appears as an ellipse within the toolbar itself…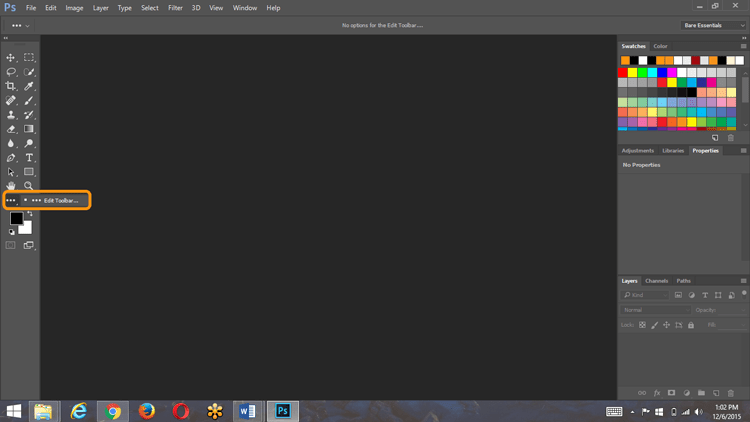 you can open the Customize toolbar property window. Now the buttons can be completely cleared, regrouped, rearranged, or added to the Extra tools list. Anything added to the extra tools list will become part of the new edit toolbar button.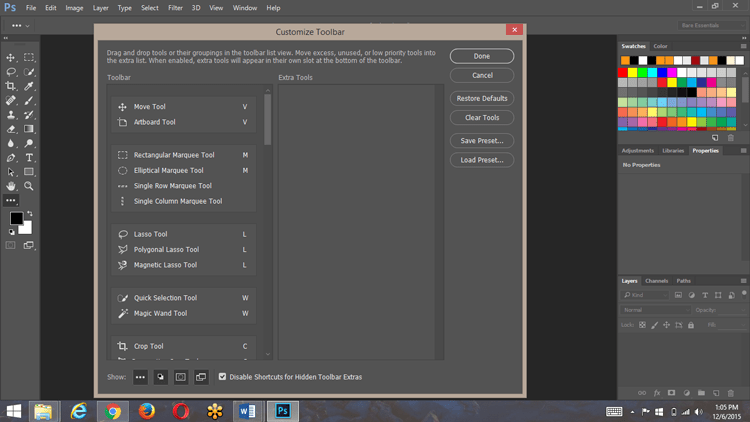 Your new toolbar arrangements can even be saved as presets and loaded when you desire.
After years of being able to modify menu options, create custom keyboard shortcuts, and set up personal workspaces, customizing the toolbar is a welcome addition.