Adobe Photoshop CC 2015.1; What's New Pt. 3
Adobe, Photoshop
Part 3:
Font Filtering and Searching
With each new version of Photoshop working with fonts continues to improve. The addition of Typekit and filtering font names as you type have both been great additions.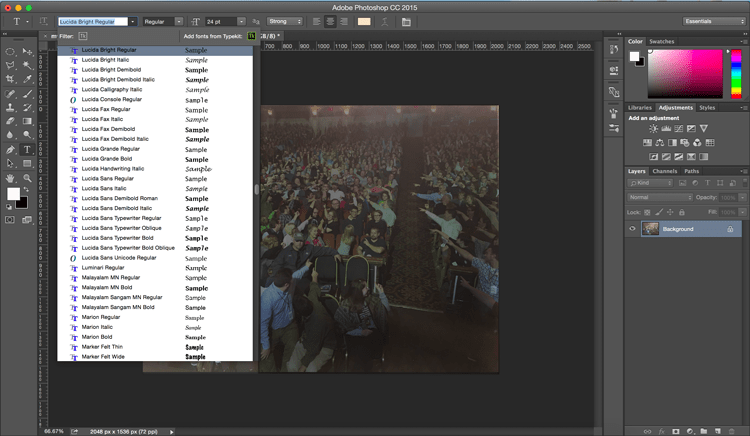 With the latest update, November 2015, a few more choices emerge.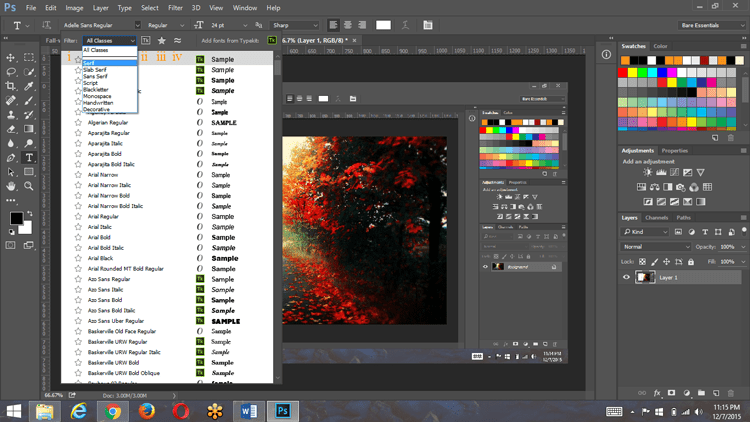 i.  Fonts can be filtered based on their classification: Serif, Slab Serif, Sans Serif, Script, Blackletter, Monospaced, Handwritten, and Decorative.
ii.  You can display fonts that have been synchronized from Typekit.
iii.  The fonts you will be using on a regular basis can easily be starred for future purposes.
iv.  You can also filter fonts based on visual similarity.
As simple as these additions seem they all aid in working with fonts whose listings can grow to epic proportions over the years.