Adobe Photoshop CC 2015.1 What's New
Adobe, Photoshop
Part 1:
Start and Recent Files Workspace
After installing the November release update to Photoshop CC 2015 the first thing (actually the second, cause the first is the new splash screen) you will notice is a new default workspace.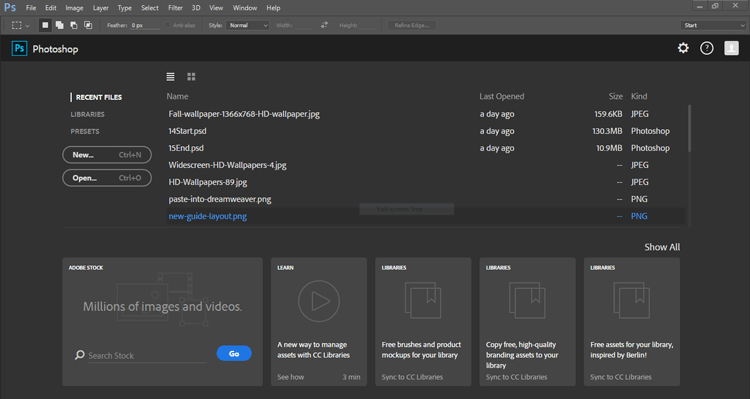 The new Start workspace provides access to recent files, libraries, presets, open, new tutorials, Adobe stock photos and syncing to CC libraries. It can be set up in list view, which is its default, or thumbnail view. It displays by default when you launch Photoshop or when no files are open.
There are two ways to dismiss the Start workspace. You can press the esc key to temporarily dismiss the screen, or you can click on Edit > Preferences > General and deselect "Show 'Start' Workspace When No Documents Are Open" to turn it off.