Crystal Reports – Clear Recent Reports History
As with most applications, Crystal Reports maintains a history of the last several reports opened so as to facilitate repeated access.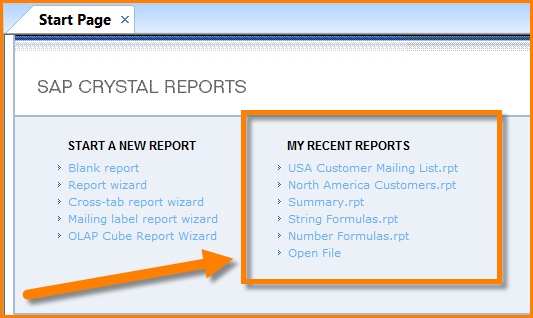 This is a very helpful feature, but there comes a time in every report user's life when they just want to clear the list and start clean.
Many applications contain a mechanism that allows the user to clear either individual entries or empty the entire list.  Sadly, Crystal Reports contains no such feature.