Changing Microsoft Projects Default Task Duration
Microsoft Office, Microsoft Project, Microsoft Project 2010, Project Management
In a recent Microsoft Project class a question arose concerning the default task duration, which is set in days. This student had recently been working on a deployment project and the default duration was too broad. It needed to focus on a smaller time-frame and it made perfect sense to set the task duration to hours.
An excellent question and the answer couldn't be easier.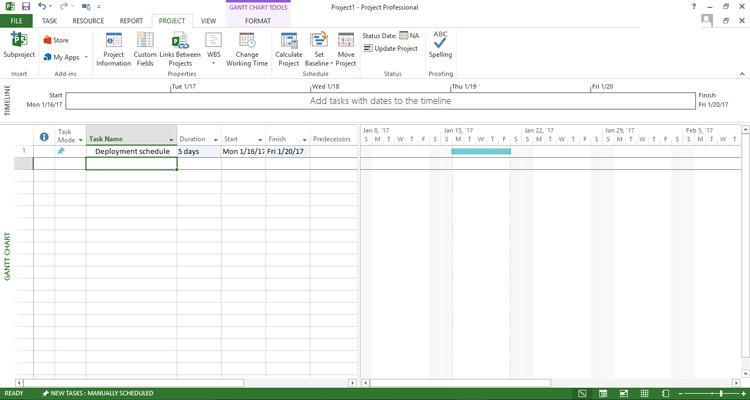 To change the default duration for the tasks in a project we need to use the backstage options Microsoft Project makes available. By choosing the File tab and selection Options we are taken to the Project Options dialog box.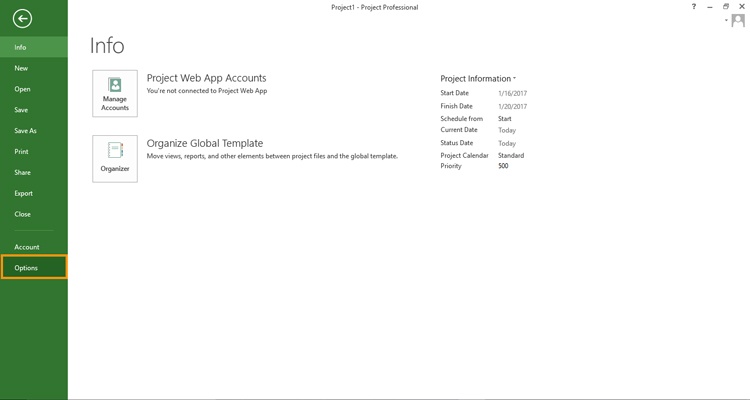 Once there we are presented with eleven options along the left side of the dialog box. Scheduling is the third option on the left and the one we are looking for.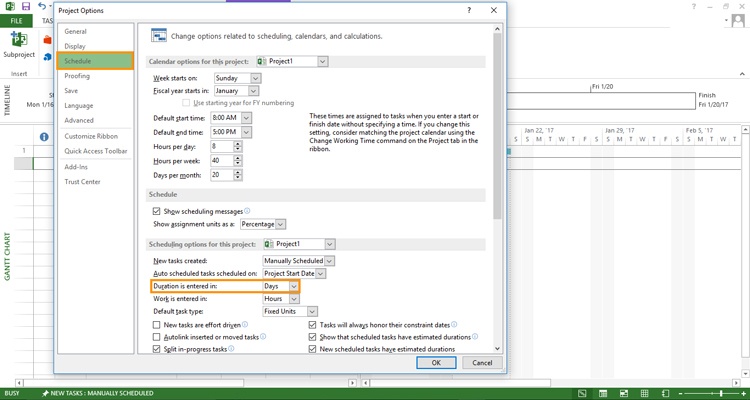 In the Schedule section we will find Scheduling options for this project, and Duration is entered in will reveal the five choices we have:  minutes, hours, days, weeks, and months.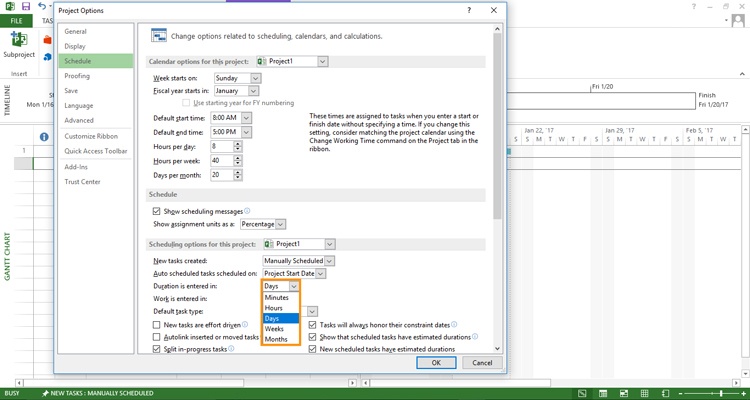 Also notice that the Scheduling options for this project can be set for only this project or for All New Projects.
Once the duration has been changed simply click the OK button in the lower right corner and you will be returned to you open project. Any value entered in the duration column will now default to hours unless you specify otherwise.