Adobe Captivate Training Courses
Adobe Captivate is an eLearning course authoring tool which enables course developers to create courses that are accessible by learners in a wide variety of formats including web browsers, mobile devices and tablets.
Captivate offers a wide array of features that help developers to create professional looking software demonstrations, software simulations, custom videos, soft skills training courses and other types of interactive eLearning courses.
Captivate supports importing of PowerPoint slides to quickly create basic courses, the addition of voice over audio as well as music, animations and other special effects to keep users engaged. It also includes the ability to create interactive courses that require the user to respond using their mouse and keyboard. Captivate also supports an extensive quizzing capability to test user's knowledge during the course.
One of the reasons so many companies use Captivate (sometimes estimated at 80% of Fortune 500 companies) is the ability to publish content to a wide variety of formats including PDF, SWF and HTML5. You can also host your content quickly and easily to a company Learning Management System or to an external site such as YouTube or Vimeo. Select a course below to learn more about our Adobe Captivate Training Courses.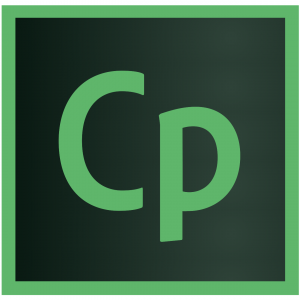 Available Courses