Crystal Reports – Missing Template Preview
Business Objects, Crystal Reports
When applying a template to a report, it's often preferred to "peek" inside the template to see what it has to offer prior to applying it to your report; to "take it for a test drive", as it were.
If you have a vast template library, and many templates are similarly named, it can be of great benefit to see a preview of what you will receive if applied.  The Template Expert provides just such a preview.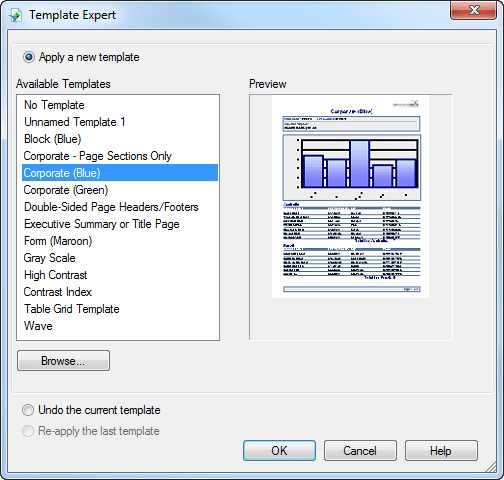 For those who prefer to create their own templates, and possibly add them to the library, the preview feature may not display if certain prerequisites have not been satisfied.
Prerequisite #1
In order for a preview to be saved as part of the file's metadata, you must access the report's summary information by clicking on the File dropdown and selecting Summary Info…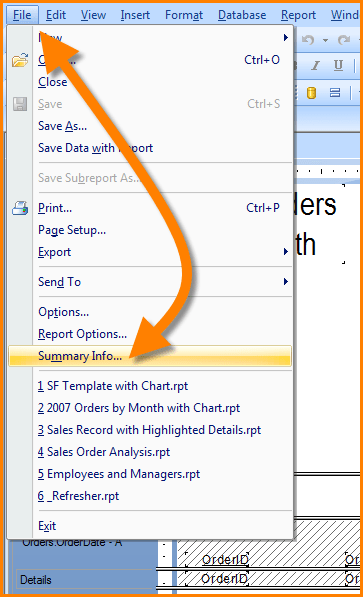 In the Document Properties window, check the box in the lower-left corner that reads "Save Preview Picture".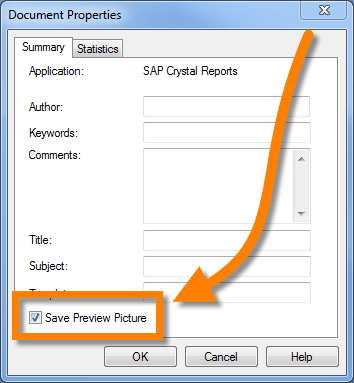 Although you may THINK you have satisfied the requirements for saving a preview with a file, the fact is, you may still not see the preview when applying the template.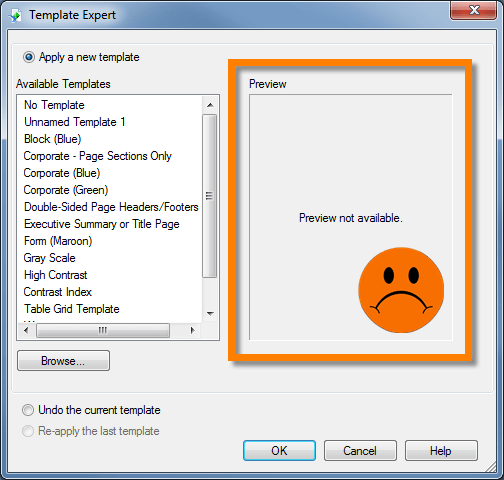 Prerequisite #2
The reason is that if you have not previewed the data in Crystal Reports, then there is no preview to add to the files metadata.

By previewing the report, and generating the preview tab, the file can now be saved with the preview information.  This will now be displayed when in the Template Expert's Preview window when selected.