Crystal Reports Performance Information Tool
Business Intelligence, Business Objects, Crystal Reports
After designing a report Crystal Reports provides a built-in utility that will allow you to test performance and shine a light on areas where optimization would be beneficial. It is called the Performance Information tool and can be found by selecting Report > Performance Information in the menu.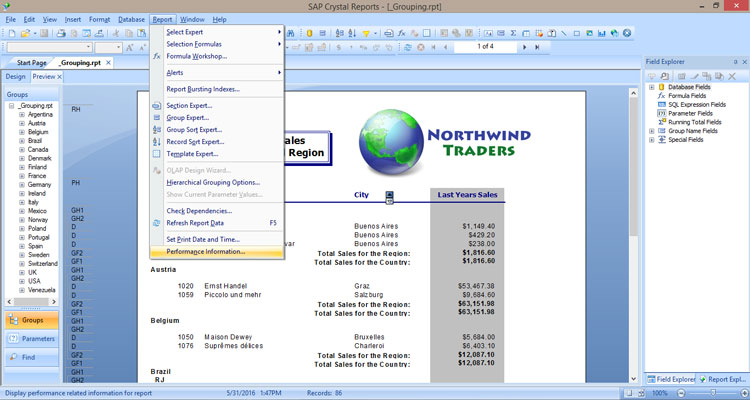 Once opened, the Performance Information dialog box has a tree structure on the left side that provides five sets of information captured by the tool.
Report Definition – Information about the reports content: number of fields, number of summaries, Chart objects, Special Fields, etc.
Saved Data – Data captured in the report: number of data sources, total number of records, size of the saved data.
Processing – Processing of the selected report: grouping and sorting on the server, required page count, number of summary values.
Latest Report Changes – Recent changes to the report.
Performance Timing – These values provide the specific benchmark to determine if any modifications have impacted performance: timing to open the document, formatting the first page, number of pages formatted, and the average time to format a page.
To keep track of these pieces of performance data the Performance Information dialog box offers the option to save the information in a separate text file.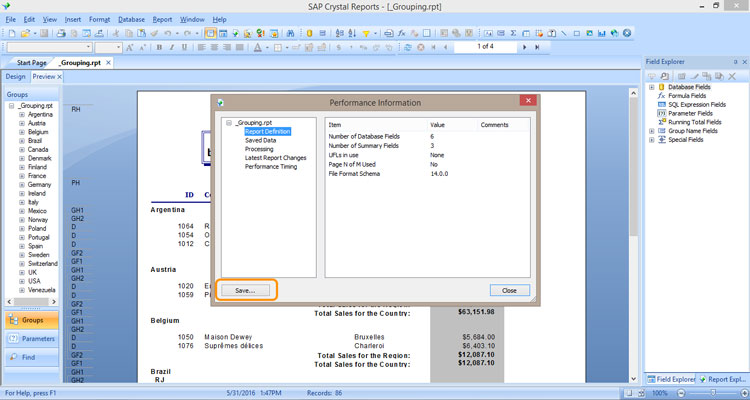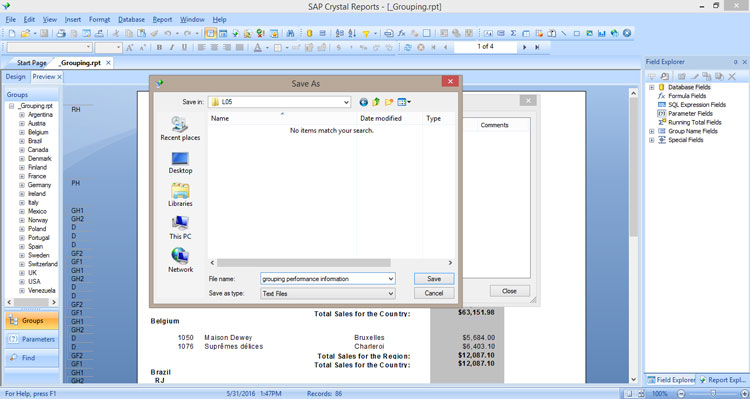 These saved files can then be used for comparison purposes. What has improved and what had the greatest impact.