How To Plan a WordPress Website
Web Design, WordPress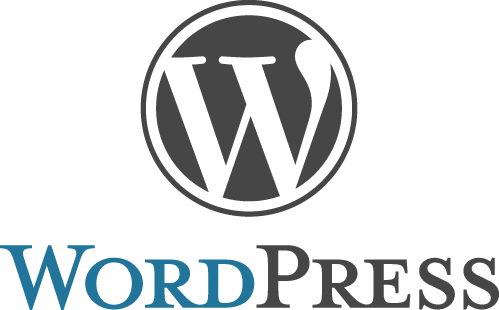 You've decided you need a website for your business, your frequent family reunions, your… And YOU want to build it – you don't want to pay someone. Where do you start? Here's the frustration and fun. You search  "how to build a website" (or something similar) and the resulting possibilities are seemingly endless. Wow. Where's the aspirin?
Yes, there are many possibilities, You've already limited them a bit – you want to do the work, not pay someone else, so that eliminates approaches that require programming and/or extensive knowledge of website construction.
Know your purpose
First – and most important – what are the goals for your site? Do you want to
showcase your business's products, services, or events? Information that rarely changes, such as "about us" or product/service details can be added on pages, preferably one page per topic. Events may need a calendar feature. That's a design decision.
sell products online? That calls for a shopping cart; there are a number available that work well with WordPress.
You can add frequent informational updates, called blog posts – this is an example of a blog post. These can be displayed individually and/or chronologically with the newest listed first. That's another design decision, one of many.
A website may have a blog as well as other content (about us, products and services and such) as does skillforge.com. Or the site's main focus could be on blog posts, such as news sites like cnn.com. For ideas and inspiration, check competitor websites. Note what you like and don't like – features, colors, layout and so on.
Define before you design.
Know your audience
Who is  your audience? What is their background – education, experience, and also their knowledge of your business area? What are their questions and expectations of your site? This gives ideas for content and how to arrange it – the site's "floor plan".
For example, if you offer heating and air conditioning installation and repair services, beyond describing what you do and your service area, you could write articles about how homeowners can maintain their HVAC units. This establishes your authority and also helps your site rank (display) higher in the search result pages when someone searches for air conditioning repair. This is one of many parts of Search Engine Optimization, or SEO.
That's the "what". Now comes the "how". One option for creating a site that is fairly easy to learn, is flexible and easy to update is WordPress, a very popular web and blogging platform. Twenty One Amazing WordPress Statistics
Where does a website live?
All websites must be on a computer that is set up as a web server – it can connect to the Internet and display web pages for one or more websites upon request. There are hundreds of web hosting companies that have web servers ready to host WordPress websites.
If you are looking for a hosting company, search for reviews of web hosting companies, paying particular to their WordPress hosting reviews. Some companies have various levels – and rates – for hosting WordPress sites. Do your research before deciding and paying.
The two flavors of WordPress…
… are wordpress.com and wordpress.org
Similarities:
both are initially free
both can create a website or blog, and work the same way when creating content – if you start with one, you can easily switch to the other without having to relearn.
Differences:
wordpress.com is more limited. It's like a walled garden: you can plant whatever seeds (content) you want but can only use the provided tools (themes), and you also can't choose the location (hosting company).
wordpress.org is completely open – you choose the location (hosting company), the tools (theme and plugins) and build it exactly how you wish.
Themes? Plugins?
Themes control everything about the appearance of a site, including the colors, fonts, columns, sidebars, placement and size of the header image (if any), and more. Themes allow some customization; details depend on the specific theme.
A good source to browse and/or download themes is the wordpress.org site, wordpress.org/themes/. Many themes are free, some are premium (paid). Some themes are available on both wordpress.com and wordpress.org.
Plugins add additional features to a theme and site. The core WordPress features often are not enough; more functions can be added through plugins. There are thousands of available plugins in many categories, from "contact us" forms to e-commerce shopping carts to image galleries, analytics and many more categories. Many plugins are free, some also have premium –paid – versions or are only available as premium.
A good place to browse and obtain plugins is also at wordpress.org wordpress.org/plugins/.
Comparing wordpress.com and wordpress.org
WordPress.com
has its own web servers; you cannot see or control the "under the hood" details that are the moving parts of a website. WordPress.com handles all of the technical parts.
Although there are many options – many themes – customization is somewhat limited. You can only use whatever is provided, you cannot bring your own preferred tools (plugins). The theme must include whatever features you need. And yes, it is easy to change themes if your first choice doesn't meet your needs.
Cost: To remain free, your site name must end with ".wordpress.com". For example, mysite.wordpress.com. If you want your site or blog to be just mysite.com (without the wordpress.com), you have to upgrade to a custom domain which includes registering and paying for the domain name and the hosting service. The cost varies based on the chosen details.
WordPress.org
wordpress.org can be downloaded and installed on any web server. Many web hosting companies have a one-click install for wordpress.org.
You can customize by choosing (and changing) themes, adding plugins for additional features and even go beyond, using programming. In short, you have much greater control of your site. You can also tweak the "under the hood" areas on the web server if desired.
Cost: You need to register (pay for) a domain name and choose and pay the web hosting company to keep your site running. My personal preference is to keep the domain name registration and web hosting separate. It adds a couple of steps to the setup process but if you later decide to switch hosting companies, doing so is much easier and faster. (if you switch, the hosting company is losing a customer. If they control the domain name registration, they have the ability to delay the switch).
More .com vs. .org comparison details
Domain name details
Ready to get started with a domain name? Be sure you understand the fine print – what exactly is included (such as an email address at your domain name, like info@mysite.com), what details about the registration are public (such as your name and address) and more.
Ten things you must know before registering a domain name (disclosure: this article was written by a company that registers domain names – it is good information, written by a knowledgeable author).
Next steps
Confused? you can start at wordpress.com and learn how it works, then switch to the wordpress.org version if you wish. Our classes focus on wordpress.org; excluding the plugin section, nearly all of that information is also relevant for the wordpress.com version.