Learn Adobe Captivate – eLearning Tutorials, Videos and Articles
Adobe, Captivate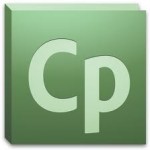 Adobe Captivate allows you to quickly create software demonstrations, interactive simulations, branching scenarios, and quizzes without programming. The functionality in Adobe Captivate – which you can try for free using the Captivate free trial) helps you to go beyond boring screen captures or monotonous eLearning by using interactive and engaging features. And once you've created your content, you can easily integrate it with your other eLearning applications and SCORM and AICC compliant Learning Management Systems (LMS) to deliver content to your users.
If you're not familiar with using screen capture or eLearning creation tools, Captivate can be a little intimidating at first. We've compiled a set of free resources to help you learn Adobe Captivate.  Or, if you're someone who learns better in a structured learning environment, check out our  and Captivate Training courses which are hands-on classes led by a live instructor.
Getting Started with Captivate
Below are free tutorials, articles and other resources to help you get started using Adobe Captivate:
Adobe Captivate Tutorials – Official tutorials from Adobe on creating basic and advanced projects using Captivate.
eLearning Examples using Captivate – Examples of eLearning created using Adobe Captivate, Adobe Presenter and Adobe eLearning Suite. Examples include scenario based training, process training and application training.
Using Captivate 5 and 5.5 – A printable PDF guide to using the features of Captivate 5 and 5.5
Recording and Publishing Software Simulations using Captivate – A printable PDF guide to recording software simulations.
Creating Quizzes with Captivate – A printable, step-by-step guide to creating quizzes in Captivate.
Adding Text Captions in Captivate – Video tutorial describing different options for adding text captions in Captivate.
Official Captivate YouTube Channel – Tutorials from the Adobe team on using basic and advanced features of Captivate.
Official Captivate Forums – Post questions and get help from other Captivate users and the Adobe team.
Captivate Widget Exchange – Download pre-built widgets for a variety of uses, including Captivate Jeopardy games, timers, special effects like corner page turns and much more.
How to Configure Captivate for LMS – video tutorial on integrating Captivate projects with a SCORM-based LMS.
How to Recover a Captivate Project – steps for recovering a Captivate Project that has been corrupted or otherwise can't be opened.
Captivate LMS Compatibility Guide – information on Captivate compatibility with many different LMS including Saba, Moodle and Blackboard.
Adobe TV eLearning Channel – videos covering creating and publishing eLearning content using Adobe tools.
Using Advanced Action in Captivate – articles on using Advanced Actions to create complex interactions in Captivate.