Photoshop CC 2017 New Document Window
Adobe, Photoshop
Sometimes the changes to an application are subtle, sometimes not so much. Last year's Start Workspace in Photoshop was one of those not so subtle changes. Just a few weeks back Adobe's Creative Cloud application suite updated to its 2017 version and Photoshop has added another one of those not so subtle changes.
Selecting File > New in the menu bar or the New button within the Start Workspace has resulted in dialog box similar to this for a number of years.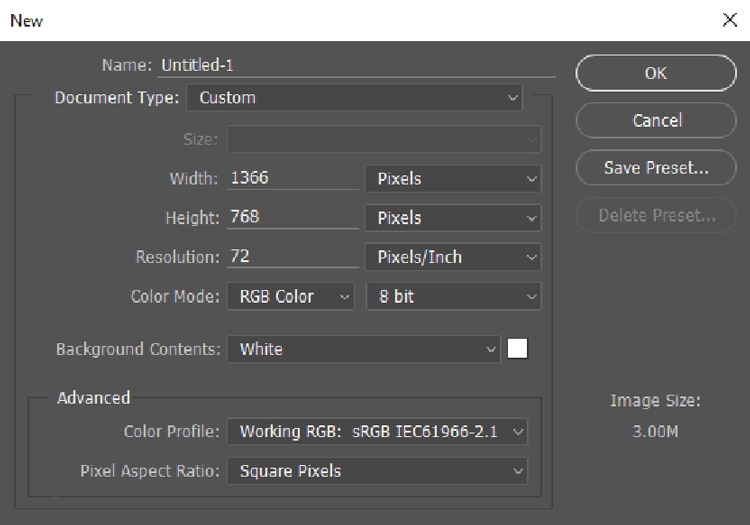 If you expanded the Document Type menu you were presented with several choices including; Clipboard, Default Photoshop Size, U.S. Paper, International Paper, Photo, Web, Mobile App Design, Film & Video, Iconography, Art & Illustration, Artboard , and Custom.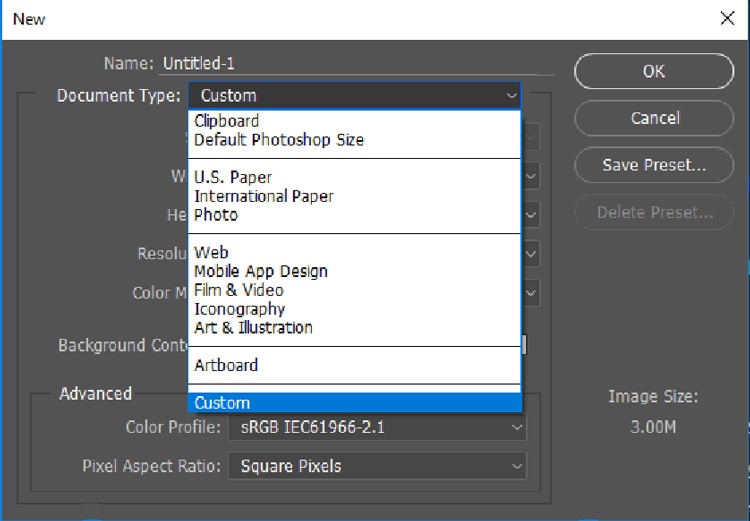 This is no longer the case. The New Document window is much larger and although some of the old menu categories remain the window is completely revamped.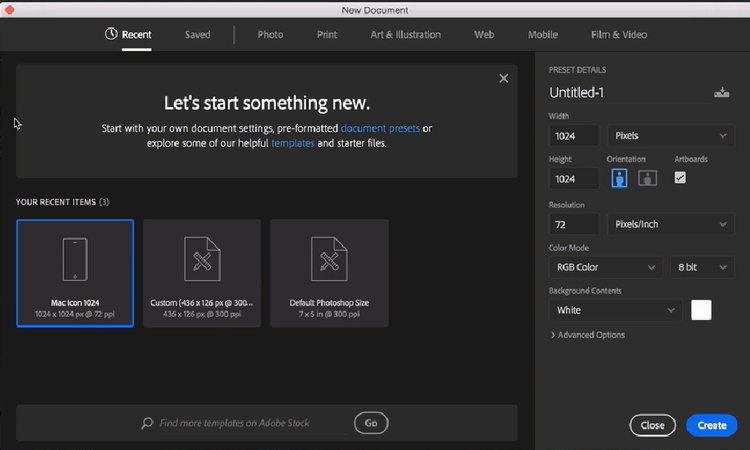 Each of these presents a screen with a series of default sized blank documents, and also pre-built templates available through Adobe Stock.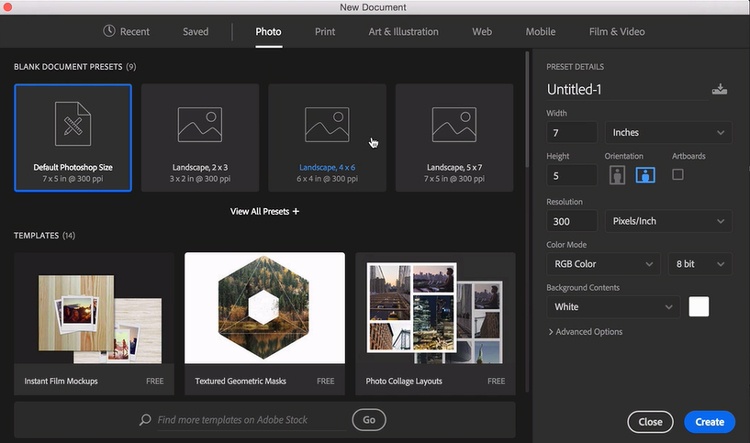 Many of the templates are free and there is a search option that will take you to Adobe Stock online so you can look at the other options available.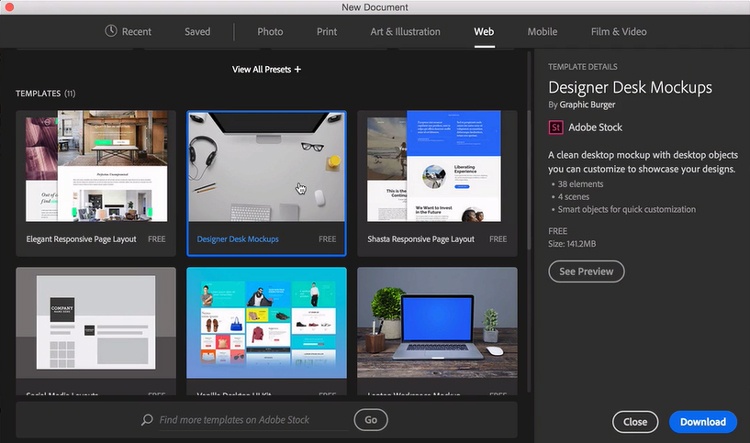 Once downloaded the resulting file will contain a series of scenes, layers, or artboards and each item will be on its own layer ready to be used as you see fit.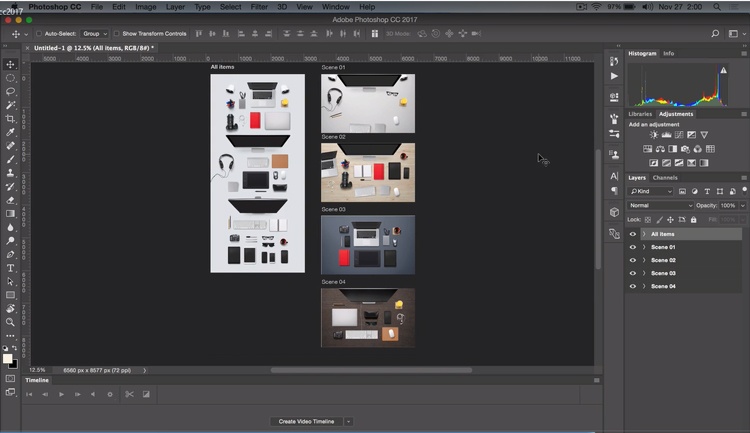 All the custom options are still there but Adobe has added through Adobe Stock many start-up options. You don't have to start with a black slate if you don't want to.