Project – Change Currency Styles in Costs
Microsoft Office, Microsoft Project
If you're used to changing the way currency values are displayed in Excel, you might want to exercise the same choices when viewing costs in Microsoft Project.  Although changing the look of costs can be done in Project, it's not as immediately obvious as to how.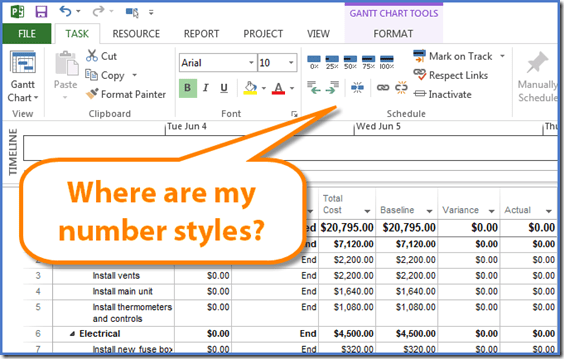 To change the way currency values are displayed, either by symbol or decimal precision, follow the steps below:
Step 1 – In Project, if you click on the File tab and enter the Backstage, click on Options at the bottom to enter the Project Options dialog box.
Step 2 – From there, select the Display category on the left.  In the section labeled Currency options for this project:, set the Decimal Digits to 0 (zero).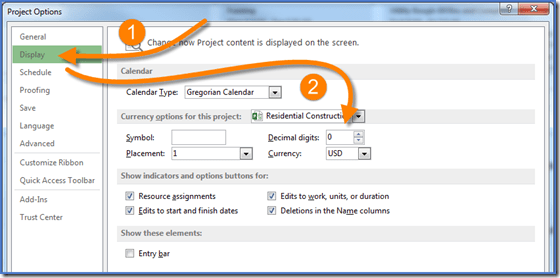 Also, you can clear the Symbol field of any currency symbol and display the values without all of those pesky dollar signs.