Tech Certifications in Highest Demand for 2011
.NET, Certification, Microsoft Project 2010, Project Management, Project Server 2010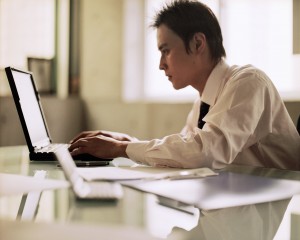 Whether you are an established technology professional or just breaking into the field, knowing which technical certifications are in highest demand can help you grow your career – and your income!. The following list of technical certifications highlight those that are expected to be in high demand in 2011. These results are based on analysis done by the technical recruiting and placement firm, Robert Half Technology and include factors such as hiring trends and feedback from CIOs and other senior executives at firms across the U.S.  This list includes a brief overview of each technical certification and links to resources for learning more about them.
1. PMP
The Project Management Professional (PMP) certification demonstrates that an individual has the skills and knowledge to guide projects to successful completion, on-time and on-budget.  The PMP continues to be in high demand as companies begin to resurrect projects that had been put on hold during the economic downturn.
2. RHCE
The Red Hat Certified Engineer (RHCE) can be earned by a Red Hat Certified System Administrator (RHCSA) who has demonstrated that they have the knowledge, skill and ability to manage Red Hat Enterprise Linux systems. Linux is a Unix-like computer operating system used on servers and, within some organizations, end-user desktops.  According to Red Hat, the RHCE is consistently named in the top 10 certifications in the industry and is considered the "flagship" of Red Hat Certifications.
3. MCAD
The Microsoft Certified Application Developer (MCAD) certification provides recognition for programmers who build applications using Microsoft's .NET Framework.  Although still in demand, this certification has been replaced by others that focus on more recent versions of the .NET Framework (see MCTS below.)
4. MCITP
The Microsoft Certified IT Professional (MCITP) credential demonstrates that an individual has the necessary skills and knowledge to use a specific subset of Microsoft technologies.  There are currently 18 different specialties within the broader MCITP including; MCITP: SharePoint Administrator, MCITP: Business Intelligence Developer and MCITP: Database Administrator.
5. MCSE
The Microsoft Certified Systems Engineer (MCSE) shows that an individual has the proven ability to design, implement and administer computer networks based on Windows Server 2000 or 2003.  While this is still one of the most popular Microsoft Certifications, it has been succeeded by a new certification (the MCITP) for demonstrating knowledge of more current products like Windows Server 2008.
6. MCTS
The Microsoft Certified Technology Specialist (MCTS) certification is an entry-level Microsoft certification that demonstrates experience with a particular Microsoft technology, such as Exchange Server (email), SQL Server (database) or Visual Studio (development tool.)  It can also be built upon to achieve the more advanced MCITP designation.  For those pursuing a career in Microsoft technologies, this certification is the typical starting point to demonstrate your expertise.
7. CCNA
The Cisco Certified Network Administrator (CCNA) certification recognizes basic competency in the installation and support of medium-sized computer networks.  Among other topics, the CCNA covers configuration and support of Local Area Networks (LAN), Wide Area Networks (WAN) and Wireless Networks (WLAN.)  This certification remains valid for three years after which the individual must re-certify.
8. CISSP
The Certified Information System Security Professional (CISSP) is an information security certification that is formally approved by the U.S. Department of Defense (DoD) and has been adopted as a baseline for programs run by the U.S. National Security Agency.  A CISSP is designed for professionals who develop and implement security policies and procedures across an organization.
9. CCSA
The Check Point Certified Security Administrator (CCSA) demonstrates an individual's ability to implement, configure and manage Check Point security solutions.  Check Point supplies network and security solutions and is best known for its firewall and VPN products.
10. CCSE
The Check Point Certified Security Expert (CCSE) is an advanced certification that can be obtained by an individual already holding a CCSA designation. A recent salary survey by Certification Magazine shows average salaries of both CCSA and CCSE designees as being over $100,000 annually. And a Foote Partner's report in April 2010 found the market value of IT security certifications has been steadily increasing, despite the recession.
If you are preparing for a certification, our course can help! See our SharePoint Training, .NET Training, SQL Server Training