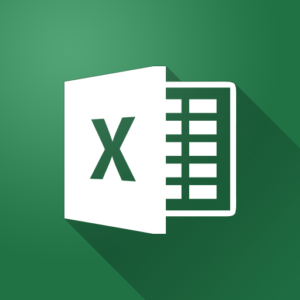 Data Analysis and Visualization with Excel
This Course Covers Version(s): Excel 2019, Office 365
Live Class with Instructor

Digital Course Manual
Hands-on Labs

One Year Access to Recorded Course
Analyzing data to find issues, insights, and opportunities is now a critical part of many job roles. Beyond the analysis, data analysts in all job roles must be able to effectively present and communicate their findings in visually compelling ways. Microsoft® Excel® is designed for this purpose. These capabilities enable people who use Excel for data analysis to turn data into thoughtful action. In this Excel Data Analysis and Visualization Training course, students will learn how to connect to a wide range of data sources, perform data analysis, create diverse and robust data-based visualizations to show insights and trends, and create reports.
Upon successful completion of this course, students will be able to:
Perform data analysis fundamentals.
Visualize data with Excel.
Analyze data with formulas and functions.
Analyze data with PivotTables.
Present visual insights with dashboards in Excel.
Create geospatial visualization with Excel.
Perform statistical analysis.
Query and transform data.
Model and analyze data with Power Pivot.
Present insights with reports.
Some experience using Excel for basic worksheet creation is helpful in this course.
This course is designed for students who already have foundational knowledge and skills in Excel and who wish to perform robust and advanced data and statistical analysis with Microsoft Excel using PivotTables, use tools such as Power Pivot and the Data Analysis ToolPak to analyze data, and visualize data and insights using advanced visualizations in charts and dashboards in Excel.
Data Analysis Fundamentals

Introduction to Data Science
Create and Modify Tables
Sort and Filter Data

Visualizing Data with Excel

Visualize Data with Charts
Modify and Format Charts
Apply Best Practices in Chart Design

Analyzing Data with Formulas and Functions

Analyze Data with Formulas and Named Ranges
Analyze Data with Functions
Implement Data Validation, Forms, and Controls
Create Conditional Visualizations with Lookup Functions

Analyzing Data with PivotTables

Create a PivotTable
Analyze PivotTable Data

Presenting Visual Insights with Dashboards in Excel

Visualize Data with PivotCharts
Filter Data Using Slicers and Timelines
Create a Dashboard in Excel

Creating Geospatial Visualizations with Excel

Create Map Charts in Excel
Customize Map Charts in Excel

Performing Statistical Analysis

Visualize Trendlines and Sparklines with Excel
Analyze Data with the Data Analysis ToolPak

Getting and Transforming Data

Connect to Data with Queries
Clean and Combine Data
Shape and Transform Data

Modeling and Analyzing Data with Power Pivot

Install Power Pivot in Excel
Create Data Models with Power Pivot
Create Power Pivots
Perform Advanced Data Analysis and Visualization

Presenting Insights with Reports

Plan a Report
Create a Report
This course does not align to a specific exam or certification.
Virtual or In-Person Group Training
For Private Groups as small as 2 people.
Live, Instructor-led Online or Onsite Class for your group.
Customizable to your needs.