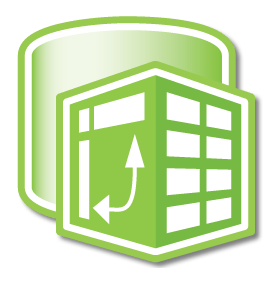 Excel Power Pivot Training
This Course Covers Version(s): Microsoft Excel Power Pivot 2013, 2016 and 2019.
Live Class with Instructor

Digital Course Manual
Hands-on Labs

One Year Access to Recorded Course
Power Pivot is a powerful data exploration tool based on in-memory computing technologies that provides unmatched analytical performance to process billions of rows almost instantaneously. In this Microsoft Excel Power Pivot Training course, students will learn how to use Power Pivot to import and manipulate data, create Power Pivot reports, use DAX functions, create key performance indicators (KPI) and use slicers to enhance the visualization of data.
Upon successful completion of this course, students will be able to:
Become familiar with the Power Pivot application and import data
Manipulate data in a Power Pivot worksheet
Create reports using Power Pivot data
Use DAX functions in Power Pivot
Define KPIs (Key Performance Indicators)
Use slicers to enhance data visualization
For the best experience, students should have some experience using Excel, including creating and using formulas and some exposure to PivotTables.
This course is for students with a sound working knowledge of Microsoft Excel and general computing proficiency, including those who will be using Excel to make business decisions.
Introduction to Power Pivot

Review Power Pivot

Exercise 1-1 Enable Power Pivot

Explore the Power Pivot Workspace

Manage Data Model Button
Calculations Group
Calculated Fields
KPIs
Slicer Alignment Group
Tables
Detect Relationships
Settings

Compare Excel and Power Pivot

Building Data Models

Review Data Models
Create Data Models

Manage Data Models

Clipboard
Get External Data
Refresh
PivotTable
Formatting
Sort and Filter
Find
Calculations
View

Exercise 2-1 Import Data from Access
Exercise 2-2 Import Data Using Copy and Paste
Exercise 2-3 Import Data Using a Text file
Exercise 2-4 Import Data Using an Excel File
Exercise 2-5 Explore Manage Data Model Tab
Exercise 2-6 Refresh the Data

Create a PivotTable and PivotChart

Determine Chart or Table?
Create a PivotTable

PivotTable Fields
Exercise 3-1 Create your First PivotTable

Analyze

PivotTable
Active Field
Group
Filter
Data
Actions
Calculations
Relationships
Tools
Show
Exercise 3-2 Use the Analyze tab to change your PivotTable

Design

Layout
PivotTable Style Options
PivotTable Styles
Exercise 3-3 Use the Design tab to change your PivotTable

Create a PivotChart

PivotChart Fields
Exercise 3-4 Create your first PivotChart

Analyze

PivotChart
Active Field
Filter
Data
Actions
Calculations
Show/Hide
Exercise 3-5 Use the Analyze tab to change your PivotChart

Design

Chart Layouts
Chart Styles
Data
Type
Location
Exercise 3-6 Use the Design tab to change your PivotChart

Format

Current Selection
Insert Shapes
Shape Styles
WordArt Styles
Arrange
Size
Exercise 3-7 Use the Format tab to change your PivotChart

Use DAX in Power Pivot

Review DAX

DAX Operators
Functions
Text Functions
Date and Time Functions
Logical Functions
Statistical Functions
Informational Functions
Math and Trigonometric Functions
Filter Functions
Time Intelligence Functions

Context in DAX Formulas
Define Calculated Columns

Exercise 4-1 Create a calculated column with data in the same table.
Exercise 4-2 Create calculated columns with data from different tables.

Define Calculated Fields

Implicit Calculated Field
Explicit Calculated Field
Exercise 4-3 Create calculated fields.

Enhance PivotTables and PivotCharts

Define Key Performance Indicators (KPIs)

Exercise 5-1 Create a KPI and use in a PivotTable.

Define Slicers

Slicer Tools Options
Exercise 5-2 Create Slicers.

Define Hierarchies

Exercise 5-3 Create Hierarchies
This course does not align to a specific exam or certification.
Virtual or In-Person Group Training
For Private Groups as small as 2 people.
Live, Instructor-led Online or Onsite Class for your group.
Customizable to your needs.