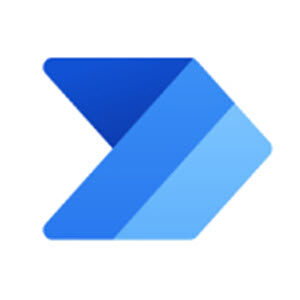 Power Automate Training (55268)
This Course Covers Version(s): N/A
Live Class with Instructor

Digital Course Manual
Hands-on Labs

One Year Access to Recorded Course
In this Power Automate Training course, students will learn how to create workflows to automate repetitive tasks. Power Automate allows IT and non-IT employees alike to create low or no-code workflows that, when triggered, perform a series of steps that would otherwise have required manual handling or intervention. Whether it is extracting data from a monthly sales volume email and uploading it to your portal, transferring data between your mainframe application and your SharePoint site or even compiling a weekly revenue dashboard in Excel and sending it as an attachment to your sales managers each week – Power Automate can help you create workflows to take care of it all. In most cases by just pointing and clicking – with no code! In this course, students will gain a firm understanding of what Power Automate is, how it integrates with other applications (both Microsoft and non-Microsoft), how and what data sources it can connect to, how security works in Power Automate and, finally, how to create and manage workflows with Power Automate.
Upon successful completion of this course, students will be able to:
Understand how and when to use Power Automate
Describe the benefits of Power Automate
Describe the components of Power Automate and when to use each
Create and edit Power Automate workflows
Integrate Power Automate with multiple data sources and applications
No previous experience with Power Automate is required.
The intended audience for this course would be those who have been using Office 365 for some time and are now looking at optimizing their existing business processes and designing new ones.
An Introduction to Power Automate

What is Microsoft Power Automate?
The benefits of automation
How to get to Power Automate

Getting Started with Power Automate

Using Power Automate templates
Navigating in Power Automate
Editing a Power Automate Flow
Publish and trigger a Power Automate Flow
Turn off or delete a Power Automate Flow

Power Automate Logic

Adding conditions
Designing switches
Using apply to each
Configuring do until logic
Adding a scope

Integration

Standard and premium connectors
Connecting to web services
Using Power Automate with on-premises data

The Mobile App

Downloading the mobile app
Signing in and account management
Building and managing Power Automate Flows
Creating buttons
Feeds and approvals

Administration and Maintenance

Maintaining a Power Automate Flow
View history and analytics
Sharing a Power Automate Flow
Export and import Power Automate Flows
Office 365 administration for Power Automate
Environments
Data policies
Data integration
This course does not align to a specific exam or certification.
Virtual or In-Person Group Training
For Private Groups as small as 2 people.
Live, Instructor-led Online or Onsite Class for your group.
Customizable to your needs.