Project 2010 Training and Project Server 2010 Training
Microsoft Project 2010, Project Server 2010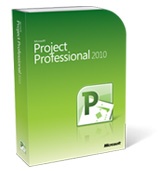 Microsoft Project 2010 has many new features including now sporting the same interface (including the ribbon) as the rest of Microsoft Office. But the changes go much deeper than that. Some other Microsoft Project 2010 New Features include:
Project Team Planner – a resource scheduling view that lets you see at a glance what team members are working on and allows you to easily assign or reassign work.
Project 2010 Timeline View – provides a concise overview of your entire schedule.
Zoom Slider – Like other Microsoft Office products you can now easily zoom in or out of a view using a simple slider tool.
Manual Scheduling – allows you to tell Project 2010 not to automatically adjust task dates when you change the project calendar or task dependencies.
Inactive Tasks – allows you to retain a task in your project plan (along with any associated data) but mark it as inactive.
Project Server 2010 also includes many new additions and changes. Some of the Project Server 2010 new features include:
Unified Project and Portfolio Management – the features of Project Portfolio Server 2007 have now been rolled into Project Server 2010, providing a single server product with complete portfolio management capabilities.
Project Server 2010 is built on SharePoint 2010 – allowing you the full power of SharePoint workflows, Enterprise Search and other SharePoint features like blogs, wikis and discussion forums.
Capacity Planning – allows you to compare different headcount decisions and scenarios and reschedule projects to maximize resources while maintaining schedule dependencies.
You can learn more about Project Server 2010 by viewing the free Project Server 2010 Training and Project Server 2010 Training videos from Microsoft.  And for in-depth training on Project 2010 and Project Server 2010 check out our new Microsoft Project 2010 Training course and our Project Server 2010 Training course.