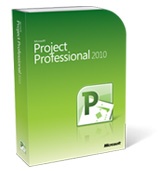 Microsoft Project 2010 has many new features including now sporting the same interface (including the ribbon) as the rest of Microsoft Office. But the changes go much deeper than that. Some other Microsoft Project 2010 New Features include:
Project Team Planner – a resource scheduling view that lets you see at a glance what team members are working on and allows you to easily assign or reassign work.
Project 2010 Timeline View – provides a concise overview of your entire schedule.
Zoom Slider – Like other Microsoft Office products you can now easily zoom in or out of a view using a simple slider tool.
Manual Scheduling – allows you to tell Project 2010 not to automatically adjust task dates when you change the project calendar or task dependencies.