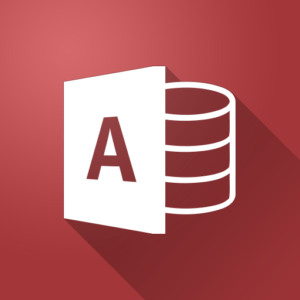 Microsoft Access Advanced Training
This Course Covers Version(s): Microsoft Access 2013, 2016, 2019 and Office 365.
Live Class with Instructor

Digital Course Manual
Hands-on Labs

One Year Access to Recorded Course
In this Microsoft Access Advanced Training Course, students will learn advanced Microsoft Access skills such as how to secure and manage a database, how to design advanced forms and how to split an Access database for a multi-user environment, utilizing a front-end and back-end database. Students will also see how to use Macros in Microsoft Access to automate common tasks and will get an introduction to using VBA (Visual Basic for Applications) to take their automation skills to the next level. This class also covers how to secure an Access Database and how to create a "Switchboard" and set startup options so that users never need to interact with the Access interface. This course prepares Access Power Users to be able to develop full-scale applications.
Upon successful completion of this course, students will be able to:
Customize a form layout to improve usability and efficiency of data entry
Share data across applications
Use macros to improve user interface design
Use VBA to enhance tasks
Organize data into appropriate tables to ensure data dependency and minimize redundancy
Lock down and prepare a database for distribution to multiple users
Create and modify a database switchboard and set the start-up options
This course is designed for students who wish to automate, secure and distribute Microsoft Access database applications.
Implementing Advanced Form Design

Add Controls to Forms
Enhance Navigation and Organization of Forms
Apply Conditional Formatting

Sharing Data Across Applications

Import Data into Access
Export Access Data
Link Tables to External Data Sources
Create a Mail Merge

Using Macros to Improve User Interface Design

Create a Macro
Restrict Records by Using a Condition
Validate Data by Using a Macro
Automate Data Entry by Using a Macro

How to use VBA in Microsoft Access

Getting Started with VBA
Enhance Access by Using VBA

Using Advanced Database Management

Manage a Database
Determine Object Dependency
Document a Database

Distributing and Securing a Microsoft Access Database

Splitting a Microsoft Access Database for Multiple-User Access
Implement Security in an Access Database
Convert an Access Database to an ACCDE File
Package a Database with a Digital Signature

Managing Switchboards

Create a Database Switchboard
Modify a Database Switchboard
Set Start-up Options
This course does not align to a specific exam or certification.
Live Instructor-Led Virtual Class
$325.00
Virtual or In-Person Group Training
For Private Groups as small as 2 people.
Live, Instructor-led Online or Onsite Class for your group.
Customizable to your needs.