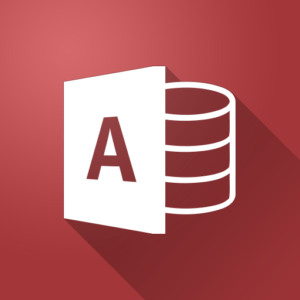 Microsoft Access Introduction Training
This Course Covers Version(s): Microsoft Access 2013, 2016 or 2019.
Available Delivery Methods
In this Microsoft Access Introduction Training course, students will learn how to use Access to create databases to store and manage data. Students will see how to create tables, design forms for data input and create reports to summarize data. Students will also learn how to create queries to join, filter, and sort data. Finally, students will see how to share data across other applications, including Excel.
Upon successful completion of this course, students will be able to:
Start Access, open Access databases and identify components of the Access window.
Plan and create a database; use Datasheet view and Design view; create, modify, and work in tables; and set the primary key for a table.
Modify a table's design; use the Attachment data type; find and replace values; and sort, filter, and delete records.
Set field properties; create input masks; and set validation rules.
Create queries, and sort and filter the results; modify queries; and perform operations in queries.
Create, modify, and print reports; and add summary fields to a report.
Normalize tables, analyze tables, and view object dependencies; set table relationships; implement referential integrity between related tables; and set cascading deletes and updates.
Create lookup fields and multi-valued fields; modify lookup field properties; and use a subdatasheet to add data to related tables.
Create join queries; create crosstab queries; use parameters in queries to prompt users for input; create calculated fields in a query; and use queries to view summarized and grouped data.
Add headers and footers in a report; use functions to add calculated values in a report; print database objects and database documents; and create labels; create and use subreports
Getting Started with Access

Orientation to Microsoft Access

Microsoft Access
Access Files
Opening Databases
Access Web Apps
The Access Application Window
Tables
Forms and Views
Queries
Reports
The Ribbon Interface

Create a Simple Access Database

Database Templates
Web App Templates
Save Options
Field Definition
Methods to Create a Form
Form Object Views
Form Sections
Modifying Existing Forms
Saving Forms
Deleting Forms
Access Web App Views

Get Help in Microsoft Access

Using Tell Me
Accessing Advanced Help Options

Working with Table Data

Modify Table Data

AutoCorrect
Commit, Save, and Undo
Quick Search
The Find and Replace Dialog Box
Datasheet Totals

Work with Records

Adding New Records
Updating Records with a Query
Append Queries
Navigating Through Records
Printing Records

Sort and Filter Records

The Sort Feature
The Filter Feature
Filter Commands
The Group Feature

Create Lookups

Lookup Fields
The Property Sheet Pane

Querying a Database

Join Data from Different Tables in a Query

Query Views
The Simple Query Wizard
Types of Queries
The Run Command
Query Design
Saving Queries
Deleting Queries
Renaming Queries

Sort and Filter Data in a Query

Query Criteria
Comparison Operators
Logical Operators
Sorting Query Results
Grouping Query Results
Formatting Query Fields
The Zoom Dialog Box

Perform Calculations in a Query

Arithmetic Operators
Adding Calculated Fields
Adding Conditional Logic

Creating Advanced Queries

Create Parameter Queries

Parameter Queries
Wildcards in a Parameter Query
The Ampersand Operator

Create Find Duplicate and Find Unmatched Queries

The Find Duplicates Query Wizard
The Find Unmatched Query Wizard

Summarize Data

Crosstab Queries
Multiple Table Queries

Generating Reports

Create a Report

Report Creation Tools
Using Application Parts to Create Reports
Report Views
The Report Wizard
Saving a Report
Modifying an Existing Report
Deleting a Report

Add Controls to a Report

Report Sections
Adding Controls
Modifying Control Properties
Managing Labels
Inserting Images

Enhance the Appearance of a Report
Prepare a Report for Print

Adding a Header or Footer
Inserting Page Numbers
Page Setup Options
The Print Preview Tab

Designing a Relational Database

Relational Database Design

Relational Databases
The Relational Database Design Process
The Statement of Purpose
Existing Data
Guidelines for Determining Fields
Business Rules
Guidelines for Grouping Fields into Tables
Primary Keys
Foreign Keys
Composite Keys
Table Relationships

Create a Table

Table Creation Options
Importing Tables from Other Databases
Creating Tables with Templates
Table Views
Data Types
Inserting Fields
Quick Start Fields
Deleting Fields
Calendar for Picking Dates
The Lookup Wizard
The Table Properties Dialog Box

Modify a Table and Fields

Renaming a Table
Changing Field Captions
Changing Field Sizes
Configuring Fields to Auto-Increment
Setting the Default Value for a Field

Create Table Relationships

The Relationships Window
Referential Integrity
Guidelines for Enforcing Referential Integrity
The Edit Relationships Dialog Box
Join Lines
Relationship Report

Joining Tables

Create Query Joins

Query Joins
Inner Joins
Outer Joins
The Join Properties Dialog Box

Join Tables That Have No Common Fields

Joining Tables with No Common Fields

Relate Data within a Table

Self-Joins
The Alias Property

Work with Subdatasheets
Create Subqueries

Organizing a Database for Efficiency

Data Normalization

First Normal Form
Second Normal Form
Third Normal Form
Denormalization
The Table Analyzer Wizard

Create a Junction Table

Many-to-Many Relationships
Junction Tables

Sharing Data Across Applications

Import Data into Access

Data Importing
The Get External Data Wizard
Delimiters

Export Data to Text File Formats
Export Access Data to Excel

Exporting Access Data to Excel

Create a Mail Merge

The Microsoft Word Mail Merge Wizard
Merge Fields
The Mail Merge Task Pane

Advanced Reporting

Organize Report Information

Report Design Elements
Report Design Tools
The Group, Sort, and Total Pane
The Field List Pane
Adding a Background Image to a Report

Format Reports

Report Format Tools
Report Control Properties
Report Pagination

Include Charts in a Report
Add a Calculated Field to a Report
Add a Subreport to an Existing Report

Additional Reporting Options

Create a Mailing Label Report
Publish a Report as PDF

Publishing a Report as PDF
Live, Instructor-Led Online Class for INDIVIDUALS
Live, Instructor-Led Online or Onsite Class for GROUPS