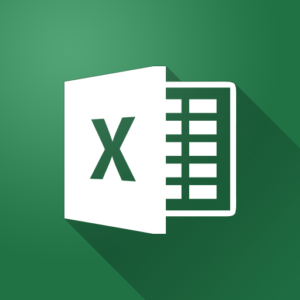 Microsoft Excel Advanced Training
This Course Covers Version(s): Microsoft Excel versions 2013, 2016 and 2019. (Does not cover Excel for Mac OS)
Available Delivery Methods
In this Microsoft Excel Advanced training course, students will learn how to use features in Excel to collaborate with colleagues, automate complex or repetitive tasks, and use conditional logic to construct and apply complex formulas and functions. Students will see how to create Links and External References to Worksheets and Workbooks, use Lookup functions like VLOOKUP and HLOOKUP, and watch and evaluate formulas to find and fix logic errors. Students will also learn how to protect worksheets and workbooks from inadvertent changes being made, apply data validation to ensure correct data is entered in the worksheet and will see how to use Macros to automate common tasks in Excel. Finally, students will learn about visualizing data using Sparklines and Maps and how to forecast data trends in Excel.
After successful completion of this course students will be able to:
Perform advanced data analysis.
Collaborate on workbooks with other users.
Use Lookup functions and formula auditing.
Share and protect workbooks.
Automate workbook functionality using Macros.
Create Sparklines and map data visually.
Forecast data.
Referencing Data in Other Worksheets or Workbooks

How to Use Links and External References
How to Use 3-D References
Consolidating Data

Working with Lookup Functions and Auditing Formulas

Lookup Functions: LOOKUP(), VLOOKUP(), HLOOKUP(), MATCH(), INDEX(), TRANSPOSE()
Display Cell Relationships using Trace Cells
Watch and Evaluate Formulas to Find and Fix Errors

Secure and Share Workbooks

Share a Workbook to Collaborate
How to Protect Excel Worksheets and Workbooks

Validate Data and Automate Worksheets

How to Use Data Validation
Find Invalid Data and Formulas with Errors
Use Macros to Automate Tasks

How to Use Sparklines and Map Data

Using Sparklines
How to Map Data in Excel

Using Forecasting Tools in Excel

Use Data Tables to Determine Possible Outcomes
Use Scenarios to Determine Potential Outcomes
Using Goal Seek in Excel
How to Forecast Data Trends in Excel
Live, Instructor-Led Online Class for INDIVIDUALS
Live, Instructor-Led Online or Onsite Class for GROUPS