Using Photoshop — Tips, Tricks, and Hints
Adobe, Photoshop
Photoshop has been around for a while, and it's a fairly sophisticated program, but there are some tips one can learn to work a little more efficiently no matter what your level of expertise.
1. A lot of the work we do in Photoshop depends on selection. Refining selections takes time; actually doing things with the selected area usually takes less. But when done working with a selection, don't forget to DE-select it! Kind of like turning the oven off when finished cooking. (Ctrl- or Cmd-D is quickest.) Otherwise you might end up doing the right thing to the wrong part of the image.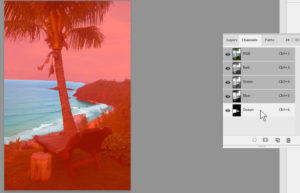 1a. If you have any idea you might be doing further work on the same piece of the image, save the selection (Select menu>Save Selection). You can store about fifty selections in there as selection channels (usually known as alpha channels), so there's no need to skimp unless there'll be a really big number of selected pieces that need lots of changes.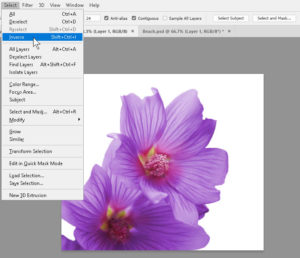 2. If you need to select all of something in a Photoshop image, say a person, but the selection would take time, see if you can select the background or surroundings more easily—then go to Select>Inverse. Select everything except the hard part, then invert the selection. Voila. It isn't always possible, but if the background of the image is relatively plain, give it a try.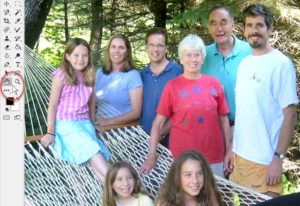 3. This is a really simple one, but I've had at least a few people tell me it was helpful: When finished working on something for the moment, switch to the Hand tool. Like putting a stick shift in neutral, you won't accidentally move, paint, or edit something if you don't mean to. When a Photoshop file is open, you have to have a tool selected, so if it's a tool which won't do any editing, it's a safe choice when you want to pause. The Hand tool simply moves the image around in the frame if you zoom in, but can't edit. So it's much harder to mess up the image with it selected.
More tips and tricks can be found in our Photoshop classes.